W8GZ 1905 - 1988
---


Loren G. 'Windy' Windom
Columbus, OH
Reyoldsburg, OH

QCWA # 7696


First Call: 8GZ in 1919 Other Call(s): 8ZO

https://www.findagrave.com/memorial/93346020/loren-gregory-windom
Major General and Ohio Adjutant General Ohio National Guard. Attorney and Amater Radio operator holding callsigns 8ZO and W8GZ. Famous for promoting and developing an antenna that his good friend John Kraus named "Windom" after him.
---
https://de.wikipedia.org/wiki/Loren_Windom
Loren Windom studied law at Ohio State University. He was a member of the Ohio National Guard and served in the Philippines during World War II, where he was awarded the Distinguished Service Cross. As an officer, he achieved the rank of Major General and was commander of the 37th Infantry Division until 1965. He served as the most senior officer in the Ohio National Guard from 1959 to 1963.

As a radio amateur with the call sign W8GZ he became known for the Windom dipole antenna he designed.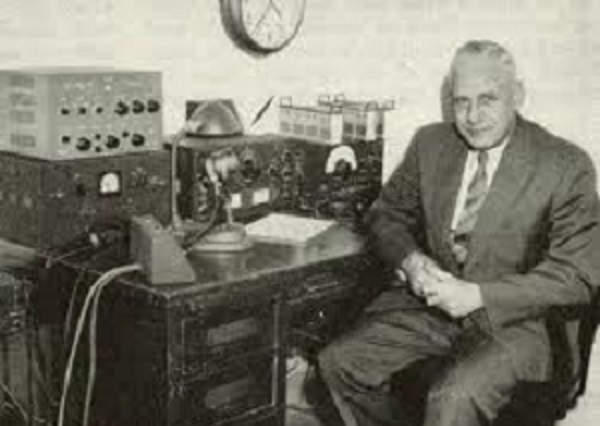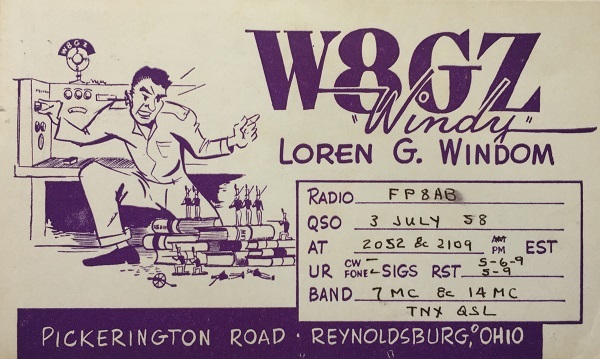 QSL provided by Pete, NL7XM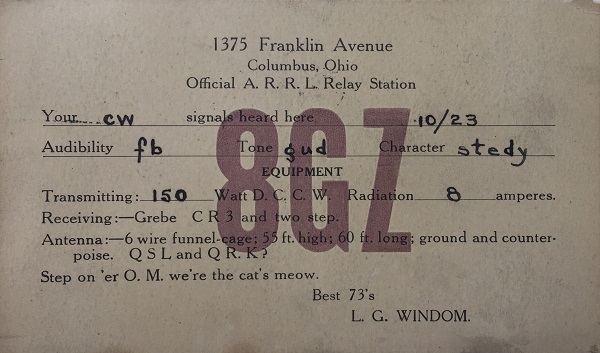 QSL provided by Pete, NL7XM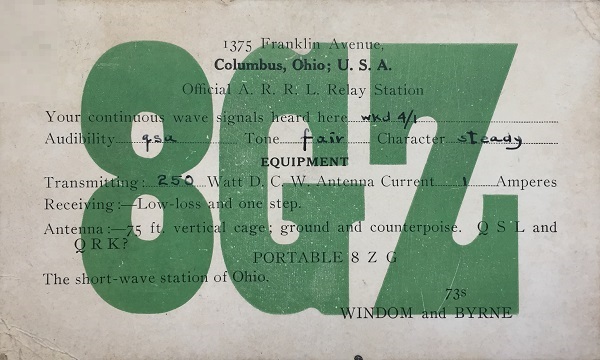 QSL provided by Pete, NL7XM