NN4EE

Robert U. 'Usher' Thomason
Watkinsville, GA

QCWA # 38342
First Call: KC4TUG issued in 1989 Other Call(s): KN4WK
---
Thanks for stopping by. I go by my middle name, Usher. I am retired and back into the hobby. My interest in amateur radio and SWL started in high school by hanging out in the local TV repair shop.

In past have enjoyed SSTV, HF and VHF Packet, APRS, PACTOR, RTTY, CW and Mobile CW along long straight roads.

Love H.F. and currently active on WSPRnet and FT8 / FT4 (addicting!), CW and, yes, voice. Recently installed a Zumspot and have been exploring C4FM (Fusion) and other modes.

My go to H.F. rig is an Icom 7300.

Also, my old sweeheart, the Kenwood 440, is still chugging along on WSPRNET at times. I love that old gal..key clicks and all. The Icom 706 may go back moble soon, XYL permitting.

Antennas: Multi-band 10m, 20m, 40m inverted VEE up about 65 feet radiating E / W.
A 130 foot ladder line fed dipole up about 55 feet radiating NNW / SSE through a Ten Tec 238 Tuner.
30m Dipole at 40 feet radiating E / W
6m M2 Loop at 30 feet
Other hobbies include SCUBA diving, target shooting, travel, yoga and reading.

Happy to QSL direct, LOTW, eQSL.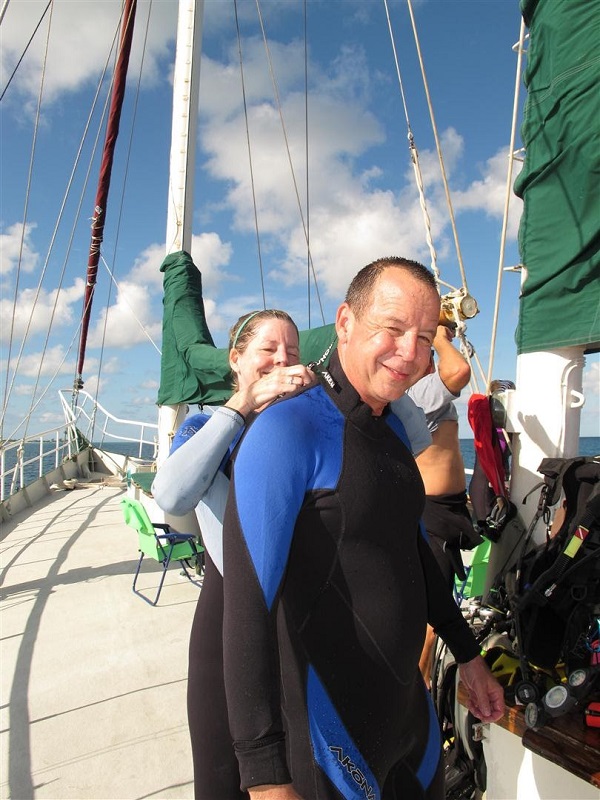 September 26, 2020