KU4YA

Lew A. 'Allen' Wyatt
St Augustine, FL

QCWA # 38171
First Call: WN4KHP issued in 1968 Other Call(s): WB4KHP, DA2AW & KG5MB
---
My first receiver was a Hallicrafters S20R that I bought from a friend for $10. I had to repair the BFO before I could listen to CW and those guys that sounded like Donald Duck.

I got my Novice license in 1967 by visiting a local General Class ham who gave me a code test then sent off my application to the get the theory test.

As a novice, I converted a surplus ARC-5 transmitter to operate via the required crystal control and built a power supply using a scavenged TV set transformer. I didn't make many contacts until I could get a good receiver (Hammarlund HQ-170).

My upgrade to General, a year later, took place at the FCC office in Atlanta.

I was drafted into the Army, served my time then used the VA bill to educated as a mechanical engineer. Worked in engineering for 40 years before retiring and going into real estate.

I am married with 5 grown children and 8 grandchildren. Two of my sons served in the Marine Corps. One of those sons died in the Marine corps doing his job while trying to take out a terrorist.

I was recently honored to be elected as president of the St Augustine Amateur Radio Society. I am active, mostly on 40 and 20 meters using either FT8 or SSB. I also enjoy the Wednesday evening net on our local repeater (146.625).

My current goal is to rebuild my CW skills so I can be a "real ham".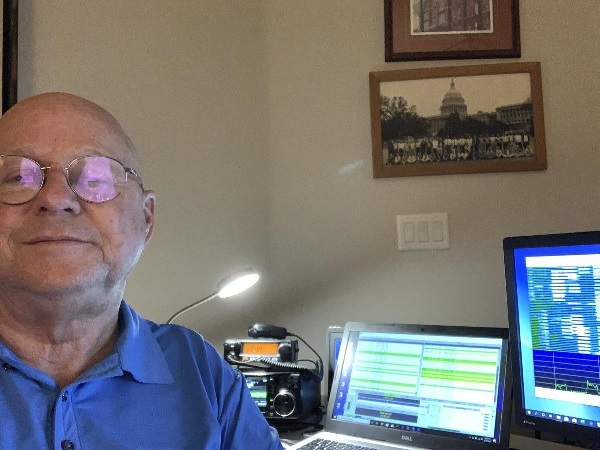 February 06, 2020