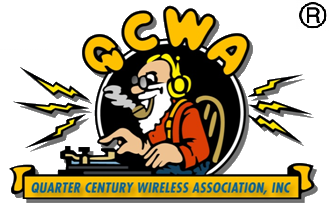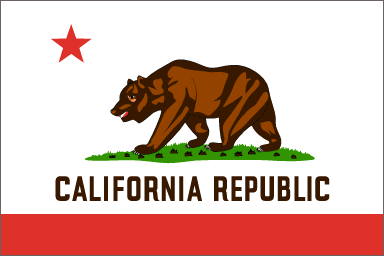 Fresno - W6GV
Chapter 213 - Fresno, California
Chartered April 4, 2004
WQ6CWA - Repeater 146.25/85 MHz - pl of 141.3 HZ and 443.250 MHz + 5 MHz offset with a pl of 107.2 MHz SE of Fresno
---
Officers


Nets

Activities/Meetings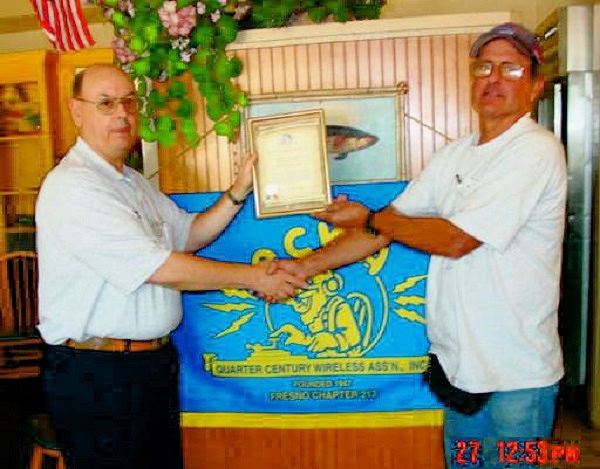 Charles McConnell, W6DPD(L), receives the QCWA Meritorious Service
Award from Fresno Chapter 213 President Mike Bavoso, W6YDE.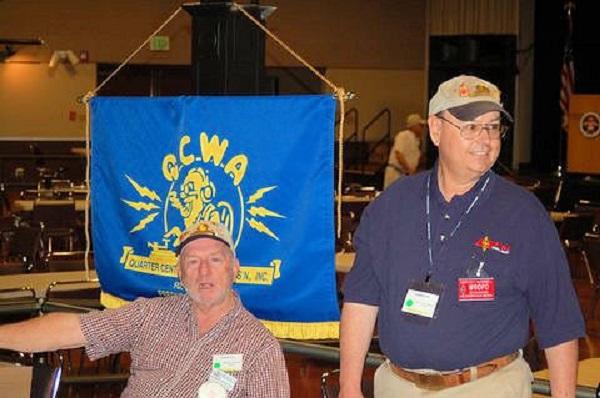 Perry Foster, K6XJ(L), and Charles McConnell, W6DPD,
at the QCWA table at the Fresno Hamfest, August 5, 2006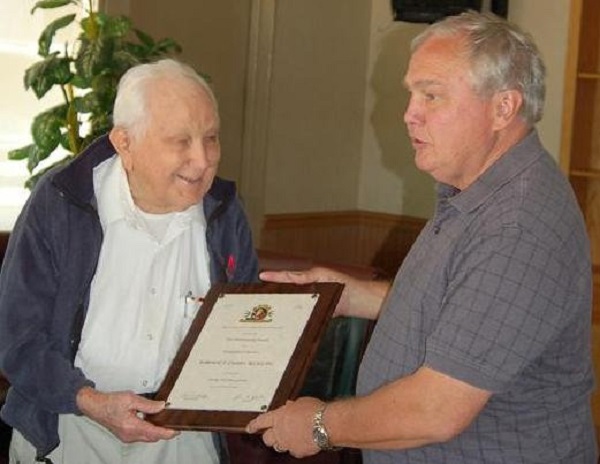 Ed Cutler, KC6LPL(L), Receives his 75th Anniversary Award from
Chapter President Pat Fennacy, W6YEP, February, 2008



Bill, W6GM, presents an SWL card he received from Jerry, K6PKO,
over 50 years ago. This was before Jerry was licensed.