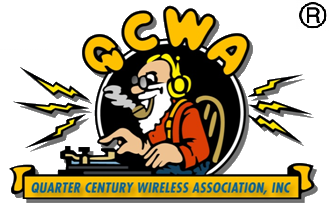 The Barney Moffatt Memorial
Chapter 41 - Dallas, Texas
Chartered September 27, 1968
---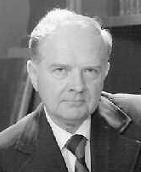 BARNEY MOFFATT, W5CJZ (1914-2009)
Barney Moffatt, W5CJZ, was one of the last surviving charter members of Dallas Chapter 41 at the time of his death in April 2009.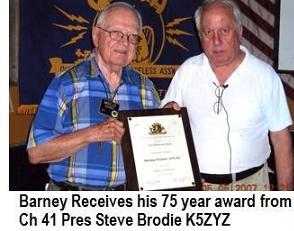 In 2007, his 75th anniversary as an active amateur radio operator still possessing his original call was recognized in the Summer 2007 issue of The QCWA Journal.

Barney had a storied background commencing as a child of the Dust Bowl era in a small impoverished Oklahoma town. He married his childhood sweetheart Lil Thomas in 1936 and in 1940 joined Mid-Continent Airlines in Kansas City as a Radio Operator later transferring to the Maintenance Department where he designed and built electronic test equipment used on the carrier's then state-of-the-art aircraft, the Lockheed Lodestar.

Following the heavy wartime demands on the carrier he transferred to California where he participated in the airline's postwar transition to an all DC-3 fleet.

At the time of the merger of Mid-Continent into Braniff Airways in 1953, he was Radio Shop Foreman in Minneapolis and was transferred to Dallas, Texas where he took charge of the Radio, Instrument, Accessory, and Hydraulic shops for the combined airline operations in addition to being put in charge of the airline's South American communications system. When Braniff later acquired Panagra Airlines, which operated extensively in South America, he was given additional responsibility for its Sheet Metal, Machine, Wheel, Brake, and Tire shops.

Barney retired in 1979 but was subsequently called out of retirement, finally retiring having worked 40 years in the airline business. Through those and succeeding years he managed to amass a total of 328 confirmed countries worked on CW.

In almost a century of life, Barney experienced many changes in both the airline business and his beloved hobby of amateur radio all the while utilizing all the opportunities both avocations provided. Barney lived a long, adventuresome, productive life and was always a kind-hearted gentleman who is missed by a myriad of friends left with an abundance of fond memories.

The chapter vote to rename the Dallas chapter, "The Barney Moffatt Memorial Chapter 41" was unanimous.
By Bob Olney N5NT
---
Officers
Nets
Activities/Meetings