WNØCKX

John A. Klingman
Omaha, NE

QCWA # 28227
Chapter 25
---
I ENJOY HAM RADIO AND IT HAS BEEN A BIG PART OF MY LIFE SINCE I AM BLIND. I CALL THE QCWA NET, I RECORD STORM NETS, AND I CHECK INTO MOST OF THE LOCAL FM NETS. I ESPECIALLY LIKE THE SATURDAY 146.82 SATURDAY NOON SWAP NET CALLED BY RICH WAØZQG. THE NET IS FUN AND EVERY ONCE IN A WHILE I HAVE SOMETHING TO LIST OR A THING I NEED FOR THE WANT LIST.

I RECENTLY JOINED THE SOUTH WEST IOWA RADIO CLUB. I HAD A GREAT TIME AT THE SWIARC SPRING HAMFEAST. JIM NØUQZ ASKED PERMISSION OF THE SWIARC CLUB TO TAKE UP DONATIONS FOR TOM NØEER AT THE NEXT HAMFEAST AND THE MEMBERS UNANIMOUSLY GAVE THEIR APPROVAL. JIM NØUQZ VOLUNTEERED ME TO HELP COLLECT DONATIONS FOR THE NØEER FUND. SEE PICTURE BELOW. WE COLLECTED $82.00 AND CHUCK KCØGEK DONATED A POWER SUPPLY AND I DONATED A 2 MM MAG MOUNT ANTENNA AND JIM NØUQZ SECURED THE RADIO TO THE POWER SUPPLY SO AS TO MAKE A NEAT LITTLE PACKAGE TO SIT ON TOM NØEER'S DESK. JIM DELIVERED THE PRESENT FROM US TO TOM AT THE LUTHERAN HOME.

I ENJOY DOING PUBLIC SERVICE AND HELP WITH THE NATIONAL FEDERATION OF THE BLIND WALK FOR INDEPENDENCE. I AM ALSO ACTIVE IN MY CHURCH. I ATTEND AND ACTIVELY PARTICIPATE IN THE LOCAL OMAHA ASSOCIATION OF THE BLIND.

I WANT TO ESPECIALLY THANK GORDY DAVIS NWØY, WHO OVER THE YEARS HAS PICKED ME UP FOR CLUB MEETINGS AND HAS HELPED IN KEEPING MY HAM EQUIPMENT IN GOOD REPAIR. MY NEW HAM FRIEND JOHN KCØHLI, SEE HIS WEBPAGE AND GEORGE KBØQMN FOR ALL THE RIDES TO CLUB MEETINGS, AND ALL THE OTHER HELPING HAMS TO NUMEROUS TO MENTION.

I ALSO LIKE BASEBALL. SPKIES, ROYALS, ETC.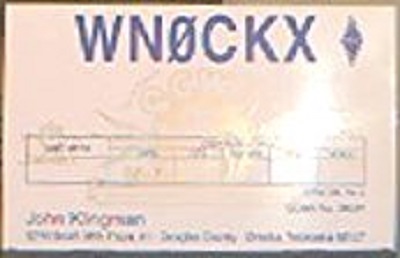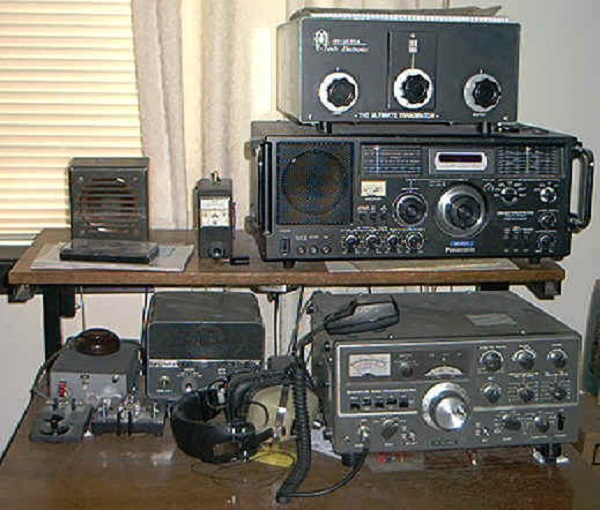 December 09, 2016