WD5DCZ

Carol Jan Musgrove
Amarillo, TX

QCWA # 33716
Chapter 141
---
In 1965 I was working for the Texas Department of Public Safety in Motor Carrier Lease where my future sister-in-law was also employed. She connected her husband's brother Jim and I though letters while he was stationed at the Naval Communications Station in Adak, Alaska.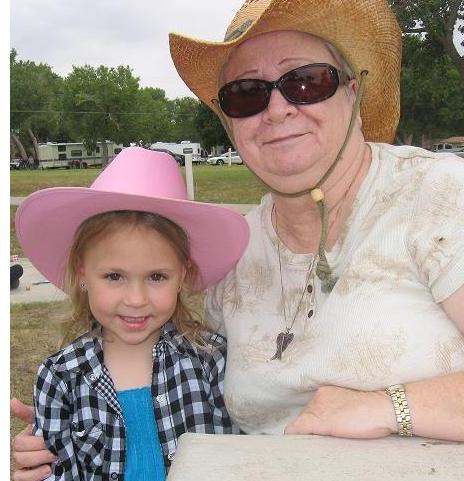 Later we met over the ether where we began our first courting. At the time he was one of the operators of KL7AIZ, the NCS Ham Club Station. I was able to use phone patches (one of the providers was a retired Chief Petty Officer whose name I have unfortunately forgotten, but I have not forgotten him or his kind words) or visit one of the Austin ham operators like George Harvey, W5NFC, to meet KL7AIZ over the 20 meter ham band.

Jim and I first met in person when he flew into the Austin Airport from Adak when he was being discharged in the middle of 1966. After many hours of travel, he didn't look exactly his best. On our first dinner date, at the Night Hawk Restaurant, he didn't have enough money to pay the bill and I had to bail us out.

My school years include graduating from Whitney High School, a couple of years at Tarleton State University in Stephenville, TX plus Grayson County College and Tarrant County Junior College. My classes include 2 semesters of Rhetoric & Composition, a semester of British Lit, College Algebra, College Trig, Accounting, Statistics, 2 semesters of Calculus, 2 semesters of Physics, Auto Mechanics, Basic Electronics, 2 semesters of History, and 2 semesters of Government. It was someone's smart comment that caused me to apply for a technical job at Xerox that I landed.

I have held a ticket since 1977 when I received a novice license after taking classes at the Plano Amateur Radio Klub (kept this activity a secret from Jim). Sadly, being busy with a new child and other duties, I only made one "on the air" CW contact with license as I recall with another member of PARK who is now a silent key. Later, in the 1980s, while living at Fort Worth, I took a class at the Motorola club and upgraded to a technician, then in 2007 to a general class.

I worked outside the home for several years. My most enjoyable employment took place when I was part of the field service team at Xerox (DFW area), primarily supporting Memory Writers and fax machines although I did service some computers and other equipment. My last job, it also had its enjoyable moments, was working as a clerk in the Fort Worth Public Library.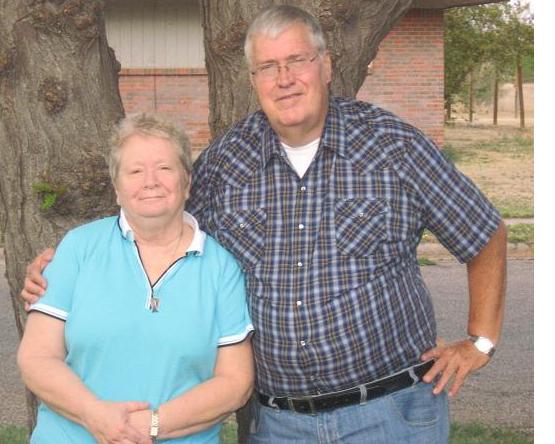 In past years I participated in a few VHF contests (placed first Multioperator West Texas Section in 1989 June VHF QSO Party) and have been known to help with Field Day.

Most of my RF activity these days is on HF. My first contact after acquiring my general was with SV9CVY in Crete, nice way to start. I worked Field Day 2007 class 1D from the house. In the fall of 2007 I participated in the Route 66 On The Air as an operator in the W6I group in Amarillo. Hope to participate in the Route 66 event again in 2011.

I have 45 states confirmed. Need confirmations for IA, KY, NM, RI, and VT. I have worked all continents; have 5 confirmed, need Africa. In addition I hope to work a few more countries, now have 34 worked, 30 confirmed.

I enjoy attending hamfests. Those include the PARC Picnic in Amarillo, TX; Saint Patrick's Day Hamfest in Midland, TX; HamCom in Plano, TX; Belton Hamfest in Belton, TX; Duke City Hamfest in Albuquerque, NM; Rocky Mountain Division Convention in Taos, NM; Ham Holiday in Oklahoma City, OK; and the Green County Hamfest at Claremore, OK.

Over the years I have met many hams including a few of the famous ones like Leo Meyerson. His wife Helen, though not a ham, was a key player in Leo's World Radio Laboratories. We enjoyed each other's company while Leo and Jim kicked around for the better part of a week at Omaha and Council Bluffs. I also met the well-known pilot Paul Tibbets one night, but at the time didn't realize that he held a ham license and was a brass pounder. Some of the other well-known hams I have met include: Rick Roderick, Chip Margelli, Lew McCoy, Jack Troster, George Dobbs, and Carl & Vicki Leutzelschwab.

Then there are the lesser known amateurs that are still a pure joy like Leonard Meyer, Joe Blackburn, Jerry Chouinard, Val Erwin, Brad Miskimen, Jerry & Hanna Van Note, Maury & Betty Sproul, Scott & Rose McDowell, Dan McCabe, John Ashurst, John Robinson, Henry Janhsen, Tiana Hall, the complete list would be long, I had best terminate it. The point is there are lots of pretty nice folks in our hobby.

Have melted a little solder in my lifetime and in the past I have built a few kits such as the Heath GR-81 vacuum tube regenerative receiver and a Heathkit HW-8 which my OM still uses at times. Jim has an unbuilt MFJ Cub QRP transceiver and an Elecraft K1 QRP radio that he has had sitting on the shelf too long. I need to find my soldering iron, screwdrivers, and pliers.

I am a member of ARRL and QCWA. I am presently serving as secretary of Amarillo's QCWA Chapter 141.

I am a native Texan my early years were spent in Knox County. My family moved to Hill County before I started my junior year in high school. My husband (Jim, K5BZH) and I have 4 grown children and 13 grandchildren, and two great granddaughters that were born in April 2008 and in October 2009 plus a great grandson born in July 2011. Our son James is KE5WAW, granddaughter Katie is KE5WAU, grandson Chandler is KE5WAV. We have lived in Alaska, Tennessee, and Texas. I have been in every state in the nation except Hawaii.
September 12, 2011