WB9AMI

Kent L. Obenchain
Brownsburg, IN

QCWA # 35320
---
First licensed as a novice in January 1969 as WN9AMI. Upgraded to Advanced 6 months later as WB9AMI. Upgraded to Extra in March of 2011. I also hold an FCC Commercial General Radiotelephone License.

Retired (2010) from Eli Lilly and Company after 31 years as a systems analyst and electronic engineering technician. I am sort of a collector of Kenwood Amateur Radio gear.

I have done a lot in amateur radio over 48 years, but my favorite interests are Digital, CW, DX, ham radio repair/restoration and antennas. I currently have a 20-15-10M tri bander at 32 ft and an inverted vee for 40-80-160 M also a windom for WARC bands, a Hustler 6BTV vertical and a 6M dipole. Many other antennas for vhf and uhf.

I enjoy the band openings on 6 meters SSB. I would like to try some AM qsos on 160, 80 and 40M.

My equipment: Kenwood TS-940SAT, TS-930SAT for low band. Kenwood TS-670 for 6 meters.

Kenwood R-820 and R-5000 receivers. A lot of Kenwood accessories and 2M/440 gear.

I use an HP dc7900 SFF PC and two flat panel monitors for watching the DX Cluster and logging along with other radio related functions including JT-65 and PSK-31. I still use Windows 7.

Member of the ARRL, QCWA, Hendricks County Amateur Radio Society and former member of ISCET (International Society of Certified Electronic Technicians). I also am an ARRL Registered Instructor and VE. I instruct classes for the Extra Class exam.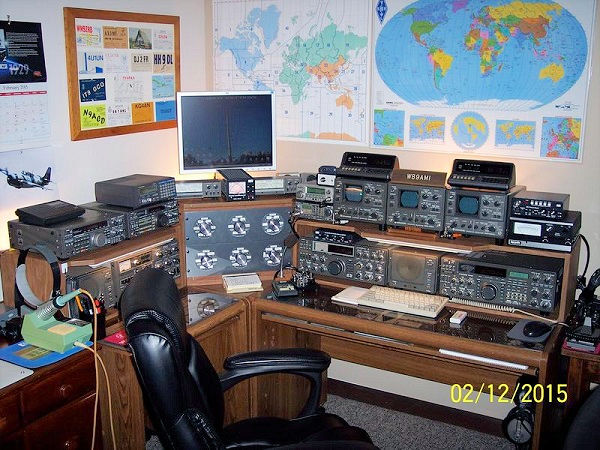 April 20, 2017