WB8LBZ

Larry L. Springsteen
El Paso, TX

QCWA # 35061
Chapter 64
---
Born in Dowagiac, Michigan, 1952. Graduated 1970 From Dowagiac Union High School. Graduated 1972 from United Electronics Institute, Grand Rapids, Mi. 2 Yrs College at South Western Michigan College, 12 + years US Army, Honorable Discharge, Viet Nam Era (I volunteered). Currently working as an Electronics Technician with 40 years of Gov't service.

Station trustee and member of K5WPH-Sun City ARC http://k5wph.org , Life Member of ARRL, Life Member of QCWA - President of QCWA Chapter 64 - President of K5WPH , Six Meter International Radio Klub (SMIRK), 10-10 International, served as Secretary X6, Presidentx2 , Treasurer X8 and Vice-President of K5WPH, ARRL Asst. SM for West Texas Section, 4X4 Hams, active on 80 thru 10 Meters (10-10# 73707), 6 Meters (SMIRK 2061), 2 Meters, 440.

I use an Icom 9100, Icom 7000x2, for 2 meters plus APRS I use Icom 2100, and Icom V8000x2. I have several homebrew computers (windows and Linux). use Icom 7000 for mobile and an Icom 2100/Tinytrak3 for APRS (little blue car WB8LBZ-5, Landcruiser FJ40 WB8LBZ-6 and portable WB8LBZ-9).

I am interesterd in Local clubs and keeping the ARRL Section Manager for West Texas up to date on what the FAR West Texas hams are doing. You will also catch me in a Rag Chew from time to time on HF. If DX happens, it happens, I don't live to chase it.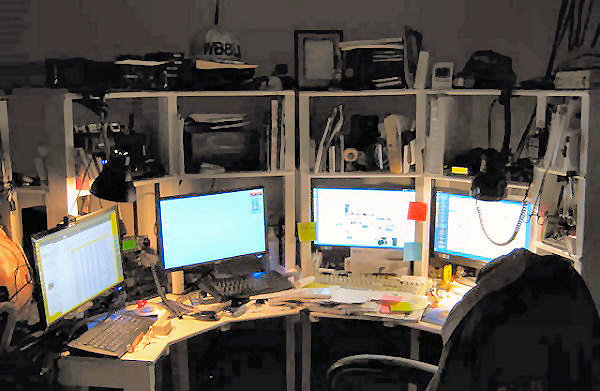 September 20, 2015