WB5GCX

Oscar K. Staudt Jr
Guthrie, OK

QCWA # 35778
Chapter 63
---
Retired software engineer. Just starting to use cw. I think I'm going to enjoy that a lot. General license issued spring 1972. I had a novice ticket in '61 or 62, but don't remember the call.

Rigs: Elecraft KX-1, KX3, K3/P3 Antenna: 144' long wire inverted "L" with SGC-230 antenna coupler.

Hobbies: radio, assisting with Boy Scout troop (with several grandsons), and family.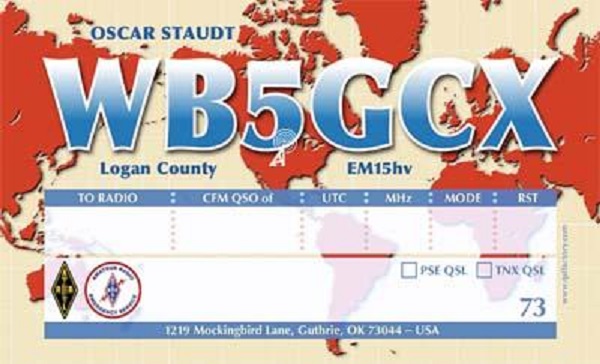 November 4, 2014