WA8IWK

Allen M. Olender
West Bloomfield, MI

QCWA # 21516
---
"Celebrating 54 Years in Amateur Radio: 1963 - 2017"
Portable 8 address:
WA8IWK 313 Birchwood Avenue Traverse City, MI 49686-2822

Portable 4:
Longboat Key, FL IOTA NA-034, US Islands FL 053S. QSL to home call.

Licensed in 1963 as WN8IWK, I spend most of my time on the CW portion of 20, 18 & 40 mtrs. I run a Kenwood TS 590SG to a Hustler mobile vertical up 30 feet or so in my attic (I live in a restricted area), and use a TS570D with a G5RV Jr. from my Portable 8 QTH. I enjoy using my Vibroplex Presentation and Blue Racer bugs as well as G3HGE Olympic bug. My son, an Eagle Scout, is KD8BVE, and my wonderful wife and daughter, while not licensed, take a nice interest in our hobby.

I'm very active in Scouting and run a JOTA station yearly (see photo above) as well as presenting Ham Radio at "Hobby Night" pack meetings. Also a member of the Oakland County Amateur Radio Public Service Corp and Skywarn trained. I had the pleasure of operating as CW op for Special Event Stations W2B commemorating the 70th year since the December 1944 WWII Battle of the Bulge as well as Memorial Day Station K1A honoring the memory of those servicemen and women who have given their lives for our Country.

Outside of Ham Radio, I enjoy cycling and hiking as well as downhill and cross country skiing and skating.
RCC - WAC - WPX - WAS - DXCC - CP25

ARRL - QCWA #21516 - FISTS #8677 - SKCC #2441 - CWops #1061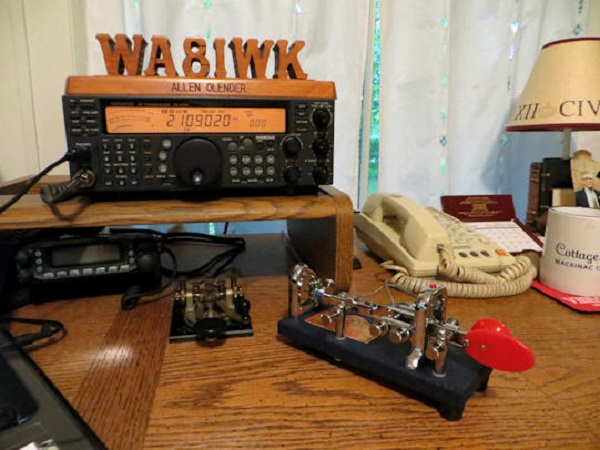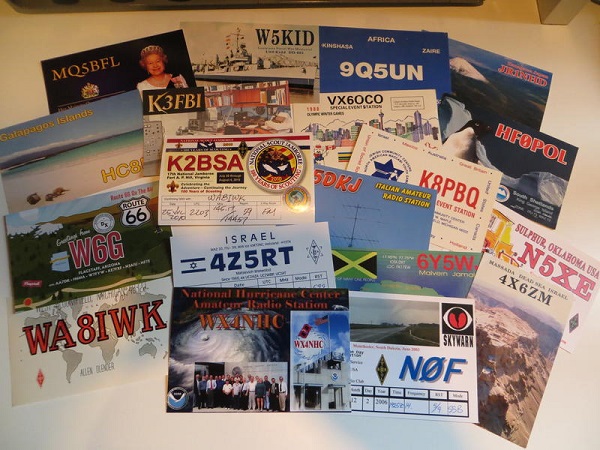 June 29, 2017