W9QQ - December 28, 2007

---
Timothy P. Hulick
Born April 02, 1942
Schwenksville, PA
QCWA # 14579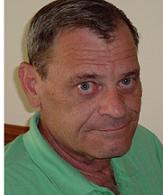 Funeral services will be held at 12 noon on Saturday, January 5 at Williams-Bergey-Koffel Funeral Home in Franconia, PA. Dr. Hulick will be buried in Arlington National Cemetery with full military honors in March.
Dr. Timothy Peter Hulick, 65, of Schwenksville, PA, died December 28, 2007 after a prolonged illness.
Dr. Hulick was born April 2, 1942 in Philipsburg, PA, the son of the late Dr. Peter Vaughn Hulick and Helen (Barno) Hulick.
Dr. Hulick, a 1964 graduate of the U.S. Naval Academy, served on active duty as an Engineering Duty Officer until 1975. He received the Naval Engineering Degree and the SM Degree in Nuclear Engineering from MIT in 1969, attending under Navy orders. He returned to graduate school in 1972 receiving the Ph.D. in Electrical Engineering from Old Dominion University in 1977. Since that time, he was engaged in a career designing and managing the design of AM, FM, TV and SW broadcast. Dr. Hulick holds ten U.S. patents with six others applied for in the field of TV broadcast transmitters.
In 1993, having achieved the rank of Captain, he retired from the U.S. Naval Service with 11 active and 18 reserve years. He continued his work in electrical engineering field through his own company, WattsUnlimited, until shortly before his passing.
Dr. Hulick was a lifetime amateur ham radio enthusiast having been first licensed in 1954 at the age of 12. He also enjoyed trout and salmon fishing trips with his friends and family and spending time outdoors. He was known for his great sense of humor, his generosity, his patriotism and, above all, his love for his family. He will be greatly missed by all that knew and loved him.
Dr. Hulick is survived by his wife of 43 years, JoAnne Cominsky Hulick, his mother Helen Barno Hulick of LaCrosse, WI, three sons, Timothy Peter (Cara) Hulick, Jr. of Indianola, IA, James Edward (Jennifer) Hulick of Shorewood, IL, David Andrew Hulick of Marietta, GA, one daughter, Dr. Patricia Ann Hulick of Lansdale, PA, four granddaughters, Kailey, Morgan, Kathryn and Samantha and one brother, Dr. Peter Richard (Mary) Hulick of Boston, MA. His father, Dr. Peter Vaughn Hulick and sister, Patricia Helen Hulick, preceded him in death.
Memorial contributions may be given to The Cancer Center at Phoenixville Hospital or Wissahickon Hospice.
---
Tim Hulick, W9QQ was quite active in the Virginia Century Club, as it was then known. He received his Ph. D. in Electrical Engineering from ODU while living here. The message received read as follows: "W9QQ (ex W9MIJ, V47QQ, KG4QQ, HL9QQ and PJ9Q), Dr. Timothy P. Hulick, became a Silent Key on December 29th. He was 65 years old. Tim had succumbed to cancer after a long battle. He was a graduate of the United States Naval Academy, serving 11 years of active duty and another 18 years in the Reserves. Tim was a long time DXer having worked 337 countries on the active list and 356 total countries. He only needed BS7H and FJ. Unfortunately he was too ill to work those last two. Tim also was an operator at HZ1HZ and BY4AA. He was a Life member of the ARRL and QCWA. Tim "will be buried at Arlington National Cemetery", says his friend K3SWZ, Glenn Kurzenknabe. Tim is survived by his XYL JoAnne, three sons, a daughter and several grand kids."
73,
Vic, W4VIC