W8NNS - May 21, 2005

---
Harold B. Davis
QCWA Member # 12281



Harold B. Davis (W8NNS), 85, passed away May 21, 2005.

Residing most of his life in Akron and Cuyahoga Falls, Harold was a graduate of Buchtel High School and attended the University of Akron. He served in the U.S. Navy during World War II and retired from Ohio Bell in 1981 with over 30 years of service. Harold was the Ham radio operator of W8NNS, he was a member of the Cuyahoga Falls Men's Garden Club, a longtime member and past president of the Ohio Watch and Clock Makers, a member of the YMCA since 1928, and an active member of Bethany United Church of Christ.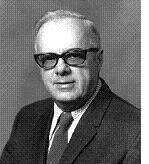 Preceded in death by his parents, Justice Bailey and Hazelbell Davis; first wife, Martha Helen Davis; and two sisters. He is survived by his loving wife, Helen Capes Davis; daughters, Carol (Henry) Sherrill of Sarasota, Fla., Suzanne (Charles) Martin of Uniontown, Ohio, and Christine (John) Bixler of Beaumont, Texas, and Ruth Ann (Charles) Little of Atlanta, Ga.; son, Robert (Lynn) Capes of Cuyahoga Falls, Ohio; 14 grandchildren; and 18 great-grandchildren.

Services will be 2 p.m. TUESDAY at the Billow FALLS Chapel, 1907 23rd St., Cuyahoga Falls, with Rev. Mark Steiner officiating. Interment at Glendale Cemetery. Friends may call at the funeral home one hour prior to the time of the service. Memorials may be made to the Bethany United Church of Christ, 1235 Broad Blvd., Cuyahoga Falls, OH 44223. (Billow FALLS Chapel, 330-867-4141.)

Published in the Akron Beacon Journal on 5/23/2005.