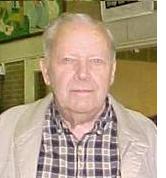 NORTHPORT - Isaac "Ike" Norman Hagen, 93, of Northport, died Monday, June 29, 2009, at Tendercare of Leelanau.
Ike was born Jan. 26, 1916, in Northport, the son of Annie Laura (Garthe) and John Hagen, who immigrated from Broskehagen (Stangvik, Norway) in 1896. Ike graduated from Northport High School in 1934.
On Oct. 10, 1937, he married Thelma E. Bahle in Suttons Bay. She preceded him in death on May 22, 2009.
A lifelong resident of Northport, Ike was an active member of Bethany Lutheran Church, where he held a variety of positions on the church council.
An avid sailor, he commanded the Tahuna in the Chicago Yacht Club Mackinac race in 1940.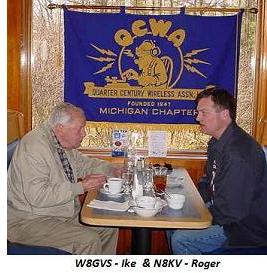 Ike's varied employment history included a full-time job at Leelanau Memorial Hospital, where he was director of building service and maintenance. He also kept busy with his Hagen Engraving Business at home. In his retirement he became a courier for Leelanau Memorial Hospital for about 12 years.
Ike served on the Leelanau Township Board as a clerk for more than 22 years.
To relax, his greatest passion was his ham radio set, of which he was an operator for more than 59 years with the Amateur Radio Relay League.
He is survived by his daughters, Realpha H. Kutilek, Lita H. Goess and Carine Hagen; two siblings, Esther Yeates and Grant Hagen; four grandsons and four great-grandchildren.
Ike was preceded in death by his wife, Thelma; his siblings, Joan Monroe, Frederick Hagen, James Hagen, Lita Oltman and Franklin Hagen; and a granddaughter in 1967.
A memorial service will be held Friday, Aug. 14, at 10 a.m., at Bethany Lutheran Church of Northport. Burial will follow in Leelanau Township Cemetery, Northport; after the burial friends are invited at the church luncheon. The Rev. Tom W. Otis will officiate.