W7JHM - December 18, 2009

---
Carl V. Spencer Jr. - W7JHM
Salt lake City, UT
QCWA # 20279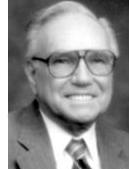 Carl Vaughn Spencer, Sr. 'W7 Junk Happy Me' Our loving husband, father, grandfather, great-grandfather, and great great-grandfather, passed away December 18, 2009 at the age of 91, at his daughter's home in Lakepoint, UT. Carl was born November 13, 1918 in Salt Lake City, UT to William Roderick Spencer and Bertha Pearl Anderson. Married Velva "Vel" Munz on December 4, 1948, sealed in the Salt Lake LDS Temple. She passed away on January 22, 1984. Married Venice Moon VanWagoner on September 9, 1988.
Active member of the LDS Church and served in many positions. Carl went to school and grew up in Lehi, UT. He joined the National Guard, and from 1941-1945 he was called to active duty and served in Hawaii in the Army during World War II as a Radar Repairman. He became an Amateur Ham Operator (W7JHM) during this time, and he continued to do this his entire life. He was currently number 1 on the Farm Net roll. He served 50 years in the South Salt Lake Volunteer Fire Dept. He served on the Salt Lake City Police Search and Rescue Team, and a member of the Skyline Jeep Club. He worked for many years at Sperry-Univac as a computer specialist and retired in 1984. Carl was an avid hunter. He took his family yearly to the mountains, in the snow, to cut Christmas trees. He also loved bowling and belonged to many leagues.
Survived by his wife Venice; his children Marie (Paul) Clark, Charlotte (Jim) Carlton, Carl Jr. (Sandra), Bernice (Bill) Rasmussen, Sheila Spencer, Debbie White, Kevin, and Kirt (Antenette); step-children Annette (Jay) Casper, Gordon (Kris), Kendall (Pam), Sherilynn (LeRoy) Farrell, Kerry (Coralee) and Brett (Tami); many grandchildren, great grandchildren and great great grandchildren. He is also survived by sisters Helen Beck and Dorothy McGarry. Preceded in death by daughter Malinda Gay Spencer, granddaughter Krystal Spencer, siblings Ray Spenser, Melvin Evans, Ila Fowler, Donna Crookston, and Jay Spencer.
Funeral services will be Tuesday, December 22, 2009 at 12:00 noon at the Butler 17th Ward, 7035 S. Nutree D rive (3255 E.), Cottonwood Heights, where family and friends may call 10:45 to 11:45 a.m. prior to services. A viewing will also be held Monday evening from 7-9 p.m. at Larkin Sunset Gardens Mortuary, 1950 E. 10600 S. Interment Redwood Memorial Estates Cemetery. Online condolences at ww.larkincares.com A special thank you to Mountain West Hospice, Dee Askerlund, Debbie Davis and Dr. Ronald Trudel.
---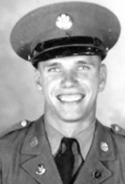 Carl Vaughn Spencer, Sr. W7 Junk Happy Me
Become a Silent Key on December 18, 2009 at the age of 91. Carl was a charter member of Utah Chapter 160 of QCWA. Carl was born November 13, 1918 in Salt Lake City, UT

He joined the National Guard, and from 1941-1945 he was called to active duty and served in Hawaii in the Army during World War II as a Radar Repairman. He became an Amateur Ham Operator (W7JHM) during this time, and he continued to do this his entire life. He was currently number 1 on the Farm Net roll. He served 50 years in the South Salt Lake Volunteer Fire Dept. He served on the Salt Lake City Police Search and Rescue Team, and a member of the Skyline Jeep Club. He worked for many years at Sperry-Univac as a computer specialist and retired in 1984.

Maryellen W7CKD ( Secretary) adds this note about Carl. "Bill (Maryellen's late Husband) met Carl when we 1st came back from Honolulu, the end of 1955, Carl was teaching classes at The Radio Institute, that's where they met, so it's been a long association and Carl was a charter member of the Utah Chapter #160 QCWA, he and Venice were active for many years."

73 and CUL..Dave W7DKR