May 4, 2015 - W6ATC
---
Director 1970 - 1971
Vice President 1971 - 1977
President 1978 - 1981
Director 1982 - 1983
Director 1985 - 1986
Director 1991


Harry S. Gartsman
Beverly Hills, CA

QCWA # 5142
Chapter 7
It is with sadness we report the passing of QCWA # 5142, Harry S. Gartsman, W6ATC of Beverly Hills, CA, on May 4, 2015, at the age of 99.

Gartsman served on the Quarter Century Wireless Association Board of Directors from the mid to late 1960s, and was Vice President in 1976, and later became President from 1978 to 1981.

Gartsman was the son of Samuel and Rebecca Gartsman and was born on February 2, 1916 in Chicago, IL. He graduated from Hyde Park High School and attended the University of Illinois. He later moved to Los Angeles, CA, and in 1948 started his defense electronics business, Alvaradio Industries.

He married the love of his life, Dorothy, in 1950. Together they travelled the world. Harry got his amateur radio license, W6ATC, at the age of 13 and was a lifelong ham radio enthusiast, and was very involved in radio communications. He served on the Beverly Hills Police Reserve National Disaster committee and worked at various events for the city of Beverly Hills.

He donated Ham Radio equipment for communication to Israel during the 6 Day war in 1967. Gartsman was known for his great sense of humor and charm and will be sorely missed.

He was predeceased by his sister Shirley, and is survived by his wife of 65 years, Dorothy, son Gary Gartsman (Carol), daughter Cheryl Abel (Tom) and grandchildren, Colleen and Timothy Abel.
---
While turning the pages of the Saturday Evening Post during World War II, Harry Gartsman, W6ATC, came across an article about a mighty battle in the Pacific.
"It described the dramatic turn in the Pacific war when 'Battleship X blew four big enemy battleships out of the water. What especially caught my eye was the statement that the success was greatly due to a new type of radar. "As I was stationed at the Western Electric Company near Chicago as Assistant Inspector of Naval Materiel, and as our work was heavily involved with radar, I avidly read the article.
"At the time, everything about radar was extremely hushhush. In our office, we took most of our shipping orders on the phone in guarded language. Mail was too slow and dangerous. Also, there was a frantic effort to keep on schedule. The discipline of those days shaped my future and is responsible for any success I have subsequently enjoyed.
"I investigated and learned that indeed, the battleship had used the MK8 Firecontrol Radar we manufactured. I also learned that a great many Amateur Radio operators played important roles in its development and use. "For instance, at our company, as chief of the MK8 testing program was John Zwaska, W4WKQ, along with inspectors Rollie Long, W9NLP, Ed Dervishian, W9VSU, and Bill O'Brien, K6ZQ.
"My boss was the late Robert E. Trapeur who held a W7 call. "And in the Pacific at Pearl Harbor, there were Cmdr. Ray Meyers, W6MLZ, and Leo Shepherd, W6LS. "Of course there's the Navy Department at Washington D.C. and we had Hams there, too, such as Capt. Raymond W. Andrews, now K4FEI. He was in charge of allocation and distribution of Firecontrol Radar.
"We all felt the urgency and importance of the MK8. As Hams we could appreciate this remarkable device. Its antenna was made to sit atop the 16 inch guns. It consisted of an array of approximately 60 transparent polyglass rods the size of baseball bats, which radiated out to the tip.
"At times, we would hear about a major problem when a ship was in for battle damage. The workmen would paint the rods with metallic paint and of course that would ruin the antennas!
"Back in my office, I would get calls to rush new rods out to the airport for immediate shipments. I'd take them in my '37 Chevy convertible, hoping no one would know what precious cargo I was carrying.
"Yes, a lot of Amateur Radio operators were involved with this super-secret radar instrument which played a vital role in turning the tide of the war. "And if you're wondering, Battleship X turned out to be the USS South Dakota."
---
from: http://www.ootc.us/bbuk/mbr1549.1559.pdf

---
from: http://americanjewisharchives.org/collections/ms0882/00409/ms0882.00409.1989-11-01.pdf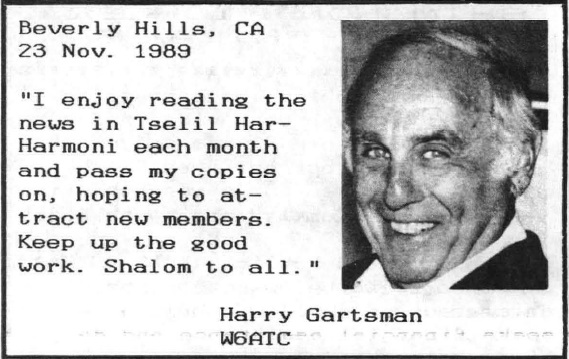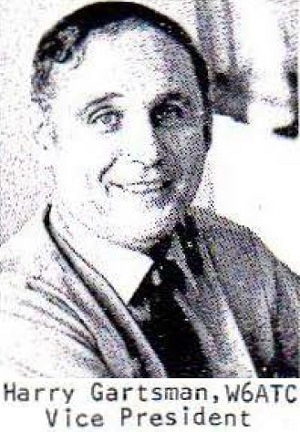 1974 - 1975