W5RHR

Joseph A. 'Joe' Dick
Albany, LA

QCWA # 37624
Chapter 109
---
Licensed since 1976 first as WB5UTY, then WE5F, then W5SLU. Presently employed at local University in our data and telephone services department.

Hobbies are restoring classic cars, my present project is a 1965 SWB Chevy Step side pickup . I enjoy woodworking and shop. Im a professional musican and I also enjoy playing keyboards, sax, guitar, drums, and accordian and recording in my home studio.

I am actually located in Arphadon, known as Hungarian Settlement, in Livingston Parish.http://www.magyars.org/

The settlement is the largest rural serttlement of people of Hungarian descent in the Unites States. My parents and both grandparents emmigrated from Hungary.

My musical talent comes from my father, who played the violin for many years for the local Hungarian Culture Clubs annual "Harvest Dance Festival.


---
The Shack:
Operating Position A:
Icom 7100,Ameritron AL600,SM220 Scope, Palstar At2KD Tuner
a Heil PR-40
Presonus Studio Channel
BBE 422
DSP 2024P
MDX 1600
DEQ 2496
Better RF I-Mate into the 13 pin connector on the back of the 7100
Receive audio is processed through a TimeWave DSP 599X into two KR Rockit 5 through a Nano Patch Volume Speaker Controller .
Icom ID51-A Dstar talki ,Mirage BD35
Yaesu FT7900
Shark Open Spot
TYT 8900 DMR
WinKeyer USB electronic keyer MFJ-546 Bencher clone Paddle Bye Speed-X hamd key


---
Operating Position B
Yaesu FT1000D with all accessories
Sp-8 speaker with filters
MFJ 748B filter
Heil HM5 Mic
MFJ 989D Tuner
YO301 Scope,
SB220,
Bencher Paddle


---
Operating Position C
Kenwood Ts450S and Fp 707 PS/Spk, , Ameritron AL 811H,MFJ 949E Tuner Heathkit Scope MC60 mic

Operating Position D
Yaesu FT101ZD Mk III ,FV101ZD Vfo, Landliner Speaker, MFJ 949E tuner, Yaesu YD 844 desk Mic LDG AT600ProII and M600


---
Software HRD 6 with DM780 for usual digital, EZPaL,MMSSTV, JT65 for others


---
The SB220 I built back in 1978 original tubes!
But now updated with HARBACH © mods consisting of :
new fan
new capicator block
meter and rectifer board
soft start kit

RL MEASURES AG6K ® mods:"
parasitic kit
Various "glitch" mods

Position E
FT-817
Signal Link USB interface
Hardrock 50 HF amp
FT747GX
FC 707 tuner


---
Position F
McHF QRP radio
RMI Linear Amp
LDG RC 100 remote tuner
MFJ 31 foot vertical


---
WORK QTH STATION
CS108G + qrp transceiver
XPA 125 tuner/amp
Signal Link interface
MFJ feather lite 31 foot vertical
IC 208H


---
SDR RADIOS (receive only)
ELAD FM1
SDRPLAY 2
NooElec USB Stick

Meters
MFG-826B Digital, Mirage MP2, Mirage MP-13,LDG M-600, Drake W4


---
ANTENNA FARM
HF:
KT34X upgraded to M2 KT43M2 on a Wilson TT45 rotating pole Yaesu G800 rotor EA4TX controller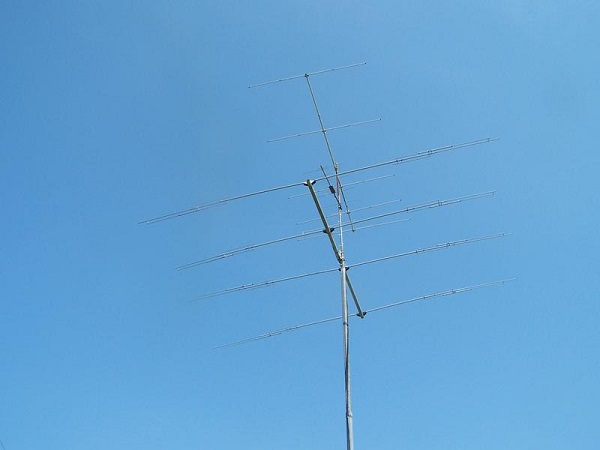 Ameritron Remote Antenna Switches
LDG SV31 vertical with Antenna mounted MFJ AutoTuner
DX-Engineering MBVE Vertical with K5AZU Radial System
DX Engineering 65 foot 80 m vertical
Diamond Antenna Systems 80/40 Dipole x 2
HomeBrew 43' Vertical with MFJ remote autotuner
80 m Delta Loop Horizontal
160 Meter Delta Loop Horizontal
102 foot doublet, Ladder line
MFJ CobWeb 20-10
KF4BWG 80 M HorseFence Dipole
Cushcraft MA-160V 160m Vertical
12/17 Cushcraft 3 element Beam
TH3 Jr Tribander Yaesu G450 Rotor EA4TX controller
40 Meter end fed Parz
40/20/10 End Fed RadioWavez
K9AY Loop Array System
W6LVP LOOP Antenna
DX Engineering Beverage Antenna System with homebrew selector for wires running running N, E, and S, with plans to include W .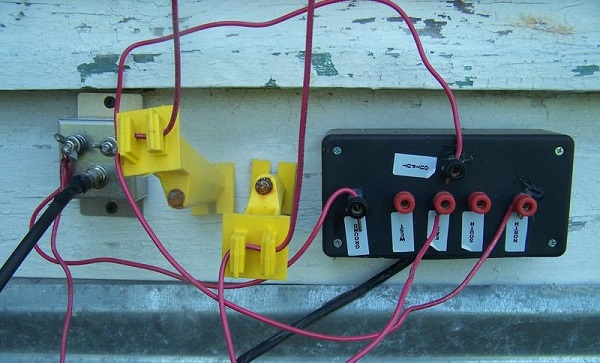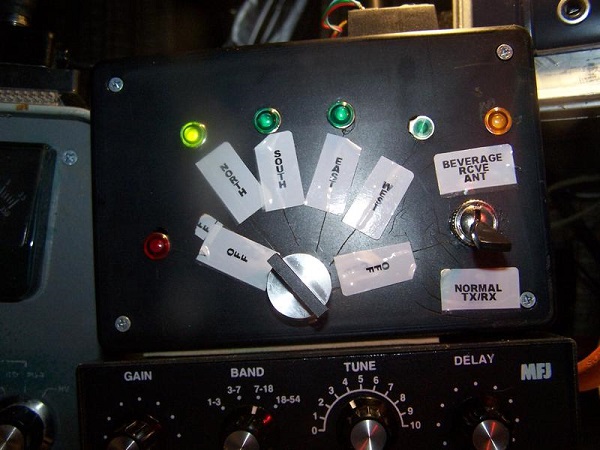 VHF/UHF :
Cushcraft A50 S5 6 meter 5 el beam with W5WVO modification
144/440 yagi Vertical and One Horizontal.
144/440 Diamond 200x Vertical
M2 144 EggBeater

My "Other" Antenna Farm: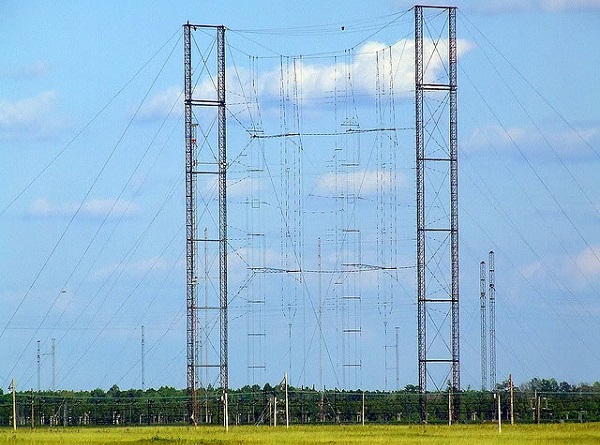 February 17, 2018