W5LVM - April 12, 2008

---
Peyton D. 'Pete' Ohlson
Dallas Texas
QCWA # 13685
Born 1921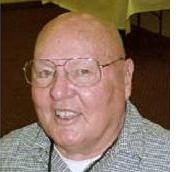 OHLSON, PEYTON LAW Funeral Services for Peyton Law Ohlson (86) of Dallas, TX, will be 2:00p.m. Thursday, April 17, 2008 at the Bethel Lutheran Church with the Pastor Don Berg to officiate. Burial will follow at the Dallas Fort Worth National Cemetery. Visitation will be 6:00 - 8:00p.m. Wednesday evening. Burial will be 1:30 p.m. Friday at the DFW National Cemetery.
Peyton passed away April 12, 2008 in Cedar Hill, TX. He was born to Leonard and Allie Bennett Ohlson October 1, 1921 in Dallas. Peyton married Novlyn Tomlin July 23, 1949 in Dallas.
He served in the US Navy during WWII and retired from the Navy Reserve in 1981.
Left behind to cherish his memory is wife Novlyn Ohlson of Dallas, nieces Lana Phillips of Dallas, Laura Baynham of Mangolia and Linda Phillips Shanahan of Newport, OR, nephews Randal C Edens Missouri City and Larry Edens of Tomball and 5 great nephews and 3 grand nieces. Peyton is preceded in death by his Parents Leonard and Allie Bell Ohlson, brother Leonard Ohlson and nephew John Kirby Phillips
---
His funeral will be on Thursday, April 17th, at the Bethel Lutheran Church with burial to follow in the Dallas-Fort Worth National Cemetary.

Visitation will be from 6 to 8 PM, Wednesday evening, at the Homestead Funeral Home, Grand Prairie. Call (972) 616-2600 for more detail.

Respectfully and sorifully submitted,

J. Steve Brodie, K5ZYZ
President, QCWA Cahpter 41,
Dallas