W5EAK

Elves A. 'Rex' King III
Denton, TX

QCWA # 30519
Chapter 114
---
Thanks for coming by and visiting my QRZ. My nickname is Rex, I have used it all my life. It seems that no one is able to pronounce my real name correctly. Most of the time people confuse it with "Elvis." No problem, I answer to most anything.

I spent most of my life serving and supporting the U.S. Navy. I have served on Destroyers, River Boats (both in Vietnam) and later Submarines. Often my license would expire while I was at sea or overseas, this required me to take the exams repeatedly and sometimes, getting a new call sign, that explains why I had WA5RMI, followed by KD5KJI, and now I have W5EAK.

My dear XYL Vicki K5VLK and I lived in Wichita Falls Texas for over 50 years, but due to age and our health we moved to Denton Texas. I am a Combat Disabled Vietnam Veteran with some health issues. My Dear Vicki has health issues of her own. Our home in Denton Texas is close to two of our six kids along with two of our Grandkids. We arrived in Denton after a long visit with three of our kids and six of our ten Grandkids in Georgia. We also have four beautiful Great-grandsons.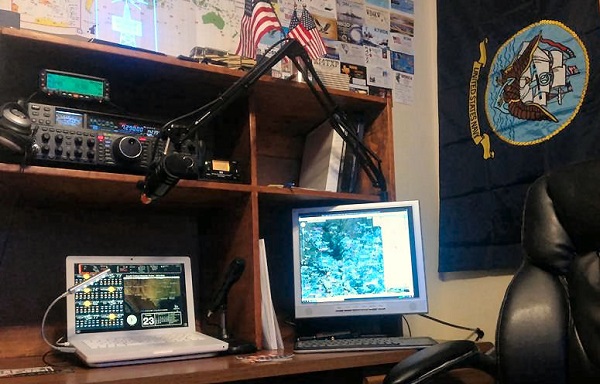 I have copied the following from my dear friend Mike KK5ZB SK. He was killed in a motorcycle accident in 2012.

"If you're reading this now on your own, thank your teacher. If you're reading it in english, then thank a Veteran! Freedom IS worth fighting for and never forget WHY you live in the land of the free! 73, Mike KK5ZB."

"JESUS is my BEST contact! Excellent station and a dynamite signal! He used a Cross for a ground plane so he covers the entire world! He granted me lifetime SWR - (Sins Were Removed)."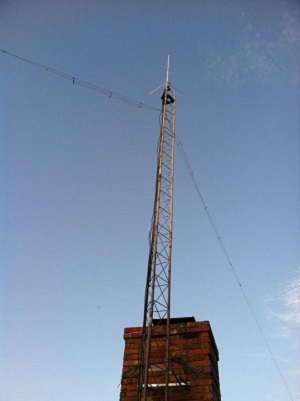 We have a YAESU FT-2000 for HF using a HEIL PR 781 Microphone and a Yaesu FTM-350AR with a YAESU MD100 Microphone for VHF/UHF APRS. Our HF Antenna is a 80-10 meter DXCC for VHF/UHF our Antenna is a Comet Dual Band all mounted on a 40' tower.

Our mobile is a Chevy Tahoe 4X4 with a Kenwood TM-D710A, with an AvMap G6 GPS for APRS, for HF we have a Kenwood TX-480 HX 200 watt, into a Stealth 9310 for HF with a Larson Dual Band for VHF/UHF. The RJ11Xs located below the control heads make it easy for us to change microphones to our HEIL Travler Headset.



We have been using HEIL Microphones for many years with awesome success. Our newest HEIL accquestion is the famous PR 781. Let me assure you it is the best microphone I have ever used on HF. If you decide to purchase a HEIL microphone be sure to go to their web site and get the proper settings for your rig and HEIL Microphone for the best results. The Bob Heil and the HEIL Sound folks are super to work with, you tell them what you have and what your microphone needs are, and Bob Heil's staff will find you the right equipment. Their service department called the "HEIL Hospital" is great too. Check them out at http://www.heilsound.com or call them at 618-257-3000.

Don't know anything about Stealth? Check out http://www.youtube.com/channel/UC9DBMK47PtFz7Kz1ufUoZ4Q), contact Erika Meshell with Continental Wireless 972-926-7443 email erika.meshell@cntlwire.com for more information.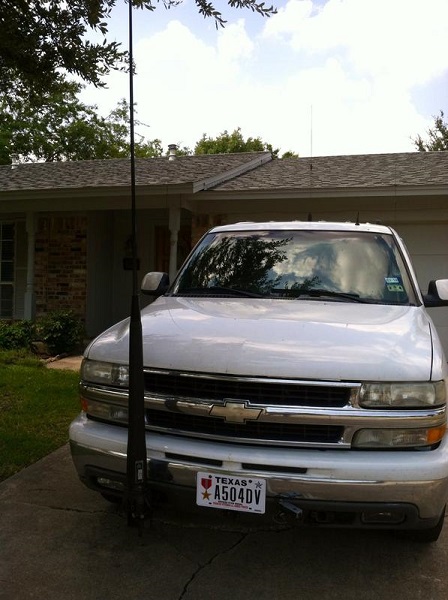 Most of our gear was purchased at the Ham Station in Evansville Indiana, from Dan Mitchell N9APA not only did he give us a good price, his Customer Service is second to none. Give Dan a call at 800-729-4373, or http://www.hamstation.com and see for yourself.

Vicki and I also have a YAESU VX-8R HT with GPS for APRS. Vicki loves our VX-8!

I am a Navy/Marine Corps MARS member NNN0IKP, this gives me a great deal of satisfaction supporting our troops. To me there is no more noble a profession than the defense of liberty in a Republic.

We are members of ARRL, QCWA, QCWA CHAPTER 114, Denton County Skywarn, Denton County ARES, The Navy Amateur Radio Club, Tin Can Sailors Amateur Radio Club, The American Legion Amateur Radio Club, The. 72.90 HF Traffic Net, The Knights of Columbus Amateur Radio Club, The Denton County Amateur Radio Association, The South Coast Amateur Radio Service, and still have many friends with WARS (Wichita Amateur Radio Society) of Wichita Falls, Texas, Central Georgia Amateur Radio Club, Georgia Single Side Band Association, Club, and Middle Georgia Radio Association.

There are over 390 Vietnam Veterans dying everyday with no benefits for their exposure to Agent Orange. Please ask your Senators and Congressmen/women to support Agent Orange Benefits to all Vietnam Veterans.
Fair Winds and Following Seas, Shipmates!
Semper Fortus!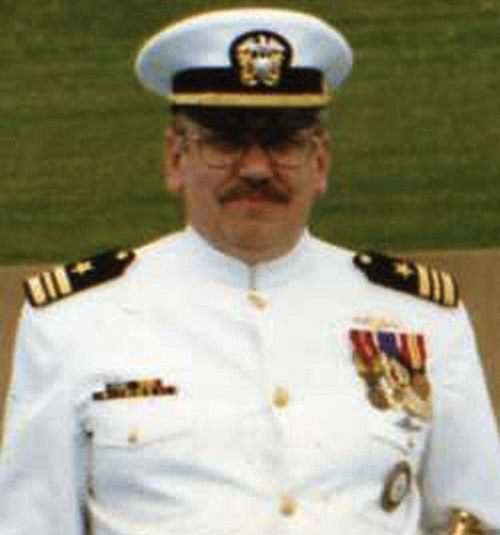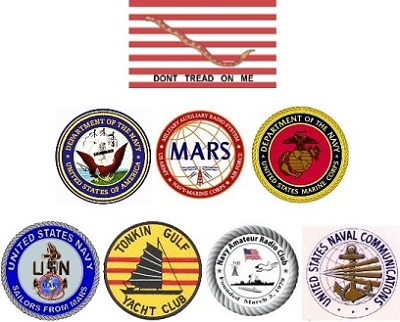 December 31, 2014