W4ZEK

John W. Ford
Shreveport, LA

QCWA # 37468
Chapter 85
---
I enjoy CW, and PSK31, .. I am usually on 20, 17,15, and 10. I am almost exclusively on PSK31 now. I was first licensed in January, 1957, at the age of 14 as KN5KGF (novice) and then passed my general and became K5KGF in Laurel MS. After moving to Florence AL I received W4ZEK. I then moved to Longview WA and became W7JYD. After moving to Richmond VA I got the W4 call back and decided to keep it, spending some time in Corpus Christi TX, Lake Charles LA, and Baton Rouge LA. After another stay in the Pacific Northwest in Gresham OR, I spent a couple years in Ikot Abasi, Nigeria operating some as a 5N5 and then retired to Slidell LA in 1999.

After surviving a few hurricanes we decided to move to Daphne AL in 2008.

Well we moved again! Now in Shreveport LA.

The rig consists of a Kenwood TS590S to an Alpha Delta DXEE in my attic or a steathy ground mounted vertical. I have antenna restrictions in my neighborhood. Software is HRD + DM780. I am using a SignaLink USB interface on digital modes. Other interest include sailing and woodworking.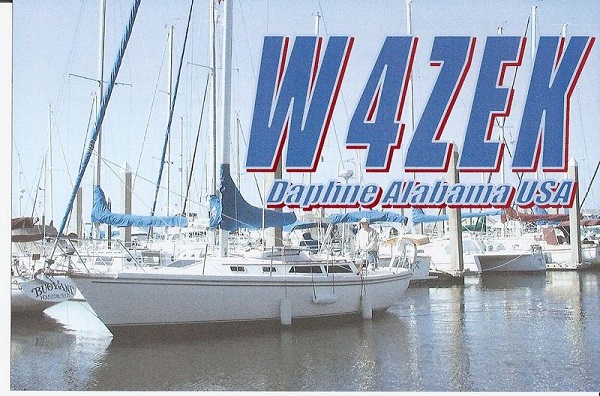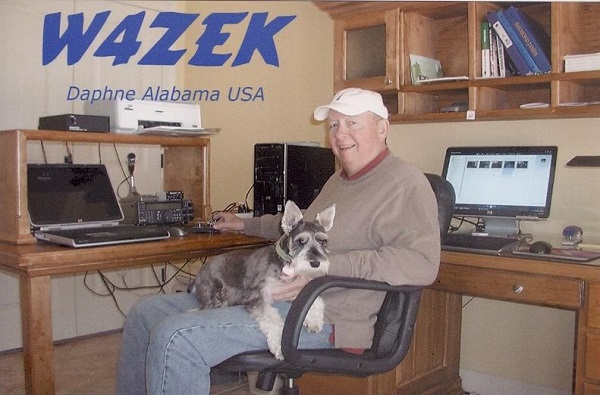 July 26, 2017