W4HU - January 2, 2013

---
Secretary 1989 - 1997
Director 1998 - 2000

John H. Swafford
1922 - 2013
Arlington, VA

QCWA # 5851
OOTC # 3177

Chapter 91 and 120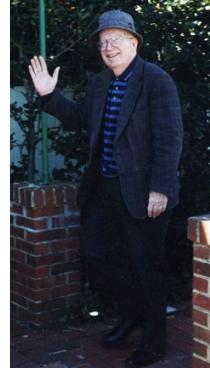 John served for 6.5 years as the National QCWA Secretary. He was first licensed in 1940 and has held an extra class license since 1952. He began his communications career in 1941 with Northwest Airlines as a commercial CW operator - then served with AACS during 1942 and 1943.

He is a past president of Vic Clark Chapter 91 and the Department of State ARC. He is also a past Director of SOWP Chapter 10. John is a member of ARRL, VWOA, SOWP, OOTC, Radio Club of America, AFCEA and IEEE.

He was a broadcast engineer after WWII until 1951. He served with the US Army Signal Engr. Agency and Dept of State - Office of Communications until retirement. Swafford is a life member of ARRL and QCWA.
---
There will be a funeral service for John Swafford, W4HU, at Everly Community Funeral Care, 6161 Leesburg Pike, Falls Church, VA, at 12 Noon on Monday, January 7, 2012. There will not be a visitation.

You may get directions at Everly Community Funeral Care. If you're familiar with the mosque on Leesburg Pike, it's on the other side of Leesburg Pike from it.

73,
Tony, K4KYO
---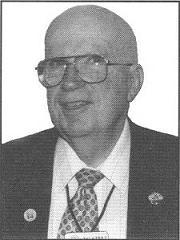 The funeral home has moved the funeral to Everly-Wheatley Funeral Home, 1500 West Braddock Road, Alexandria, VA 22302. It's still at Noon on Monday.
73,
Tony
---
John passed peacefully on Jan 3rd at his retirement home in Arlington, VA. He was born near Tacoma, WA in Feb, 1922. He was the son of Luther and Gertrude. John was raised in Hutchinson, KS where he started on a dual path of professional and amateur radio. He worked for the State Dept on communications projects around the world. John was a life long advocate of amateur radio. His call sign was W4HU and he attained every award that amateur radio offered.

John is survived by his son Gale, his grandchildren John and Kara and his greatgrandchildren Waverly and Audrey.