W4DAX

Thomas L. Lufkin
Goose Creek, SC

QCWA # 36090
Chapter 89
---
WAS FORMERLY WA4DAX

I was originally licensed in 1972 as WN4DAX.(WOW That's 40+ years!!) I upgraded to WA4DAX and advanced class in 1973 I eventually upgraded to 20 wpm Extra in 1976. I changed call to W4DAX in February 2010.

I am the Founder and first President of the Trident Amateur Radio Club in Charleston, SC. www.tridenthams.org I again served as the club President 40 years later! I also served as the SCM (SM) of South Carolina from 1975 to 1977.

I was born and raised in Tonawanda, NY and came to Charleston in 1967 with the US Navy and served in the US Submarine Service.



I served aboard the USS Lewis and Clark (SSBN-644), the USS John C Calhoun (SSBN-630) and the USS Silversides (SSN-679).

I left active duty in 1975 and worked in the Charleston Naval Shipyard until 1990 (Just after Hurricane Hugo) I spent the 90.s in the DC area. I lived all over the DC area including West Virginia but retired from the federal Government and came "home" to Charleston in 2000.

I retired from the US Navy Reserve as an ETC(SS) in 1991 after recall to active duty for Operation Desert Storm. I am a member of the US Submarine Veterans Inc. - Charleston Base and I am the custodian of the club call N4SSN.

I work 99% CW (If it isn't CW it's just CB) and I am trying to get my CW speed back up.



"In days of old
when Men were bold
and sideband not invented
the word was passed
by pounding brass
and all were contented"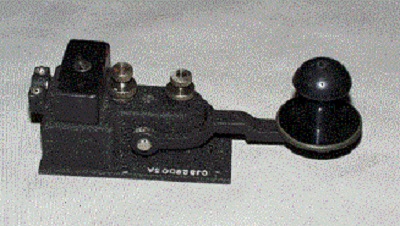 I am active on the 40-10 CW bands. SKCC is the best thing to happen to CW. I use a Navy Flameproof Key

My rig is an Icom IC - 746PRO and the current antenna is a G5RV up about 25 feet.

My telephone number is 843-442-5650. My e-mail is w4dax@arrl.net

I would love to hear from any hams or submarine veterans.

Love to send and receive QSL cards. I will return 100%. No SASE required or desired.

73

Tom W4DAX

ARRL Life Member

SKCC 6059T

FISTS # 11705

Flying Pigs # 2853

10-10 # 74416

May 22, 2015