Parade Marshal on Memorial Day
W2WLD

William L. 'Bill' Diman
Scotia, NY

QCWA # 18700
Chapter 95
---
The equipment at the left of my primary photo duplicates the station I operated as KN1PHQ in 1960. The transmitter (lower left) is my original Globe Chief 90 Deluxe that I built from a kit. The receiver (on top) is a Hallicrafters S-76. Not my original but a restored replacerment.

The station's main transceiver is a Kenwood TS-950 SDX. On top of it is a Kenwood TS-430 that I bought new in 1983 (everything still works on this rig). The Linear Amp is a Kenwood TL-922 A (lower right). Above it is a Nye Viking MB V tuner.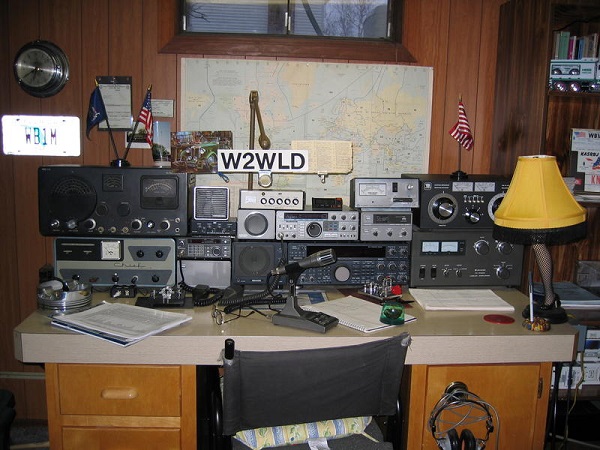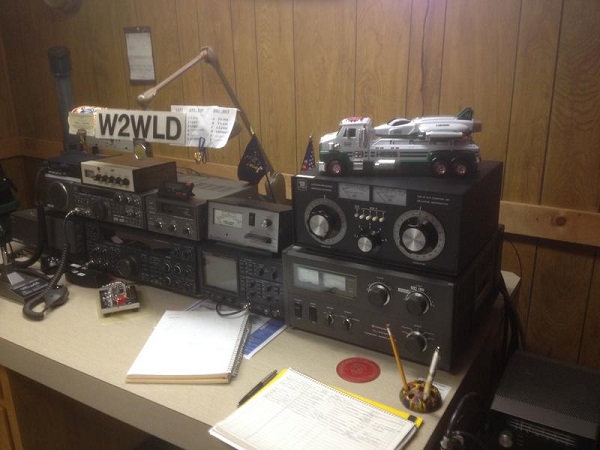 Updated view of operating position.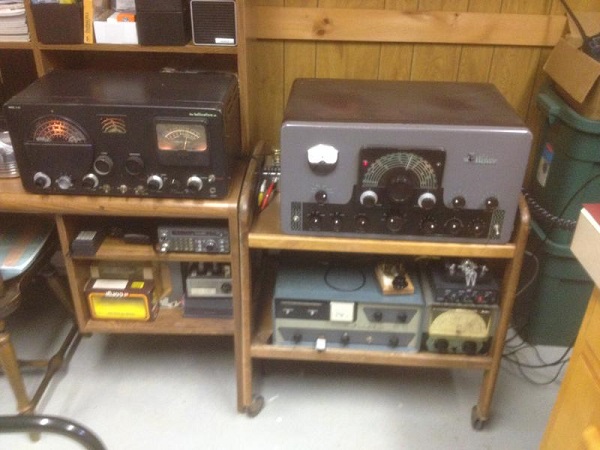 My boat anchors.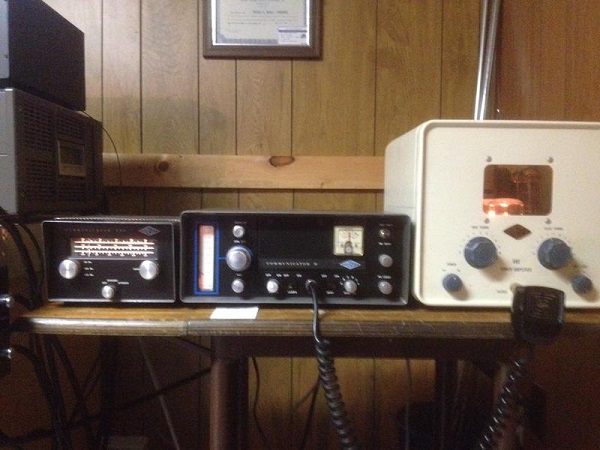 my 6 meter AM station consisting of a Gonset Communicator IV
with a Gonset VFO and a Gonset VHF Amp that puts out 50 watts.
October 13, 2016