W2KU - July 4, 1967

---
Oscar Oehmen
Brooklyn, NY
Charter Member #38
Born: Sept 11, 1888



From the 1953 QCWA Yearbook


February 1968 Newsletter, Vol 1, No. 17
On July 4, 1967, QCWA lost one of its most prominent Charter Members. Our last news letter was in the printer's hands just as we received this information, and we now include something of his life of service to "Ham" Radio. W2KU started in radio in about 1906 and was licensed in 1912, at which time he worked for the Marconi Wireless Co., of America, as a radio operator aboard the SS Seminole City KVJ. During 1914 he shipped out on a French ship going to France on which he was the only English speaking person. If 1918 he was aboard a ship going 'Around the Horn', through the Straits of Magellan and up the coast to California and Washington. He worked for radio station WHN during 1920s and later was associated with A. H. Grebe, in Richmond Hill, NY. In the early 1920s he was probably one of the first to relay a checker tournament by Ham Radio between Schenectady and NYC, as well as one of the first to work Australia from the New York area. Oscar was also custodian of W2USA during the New York World's Fair 1939-40. W2KU was a Charter Member of the Amateur VHF Institute of NY, as well as of the QCWA; during which time he was a very active member and Past President (of the Amateur VHF Institute) concentrating on the VHF bands. Oscar leaves two sons; Stan W2HG who is an engineer for WNEW, and Lenny, a commercial artist.

Oscar will be missed by the VHF Institute as well as many friends in QCWA and amateur radio. As a tribute to him, the Amateur VHF Institute applied to the FCC and received permission to have Oscar's call letters transferred to the club station, which was formally W2WCR and is now W2KU. (Many thanks to W2AUF, D/ W/ Winter, Secretary of the VHF Institute for this resume on Oscar)

Received from his Grand Daughter, Nancy Jane (Oehmen) Henderson, daughter of Stan, W2HG(SK). Thank you Nancy. Oscar's picture in the newsletter is the same as was used in the 1953 QCWA Yearbook.
---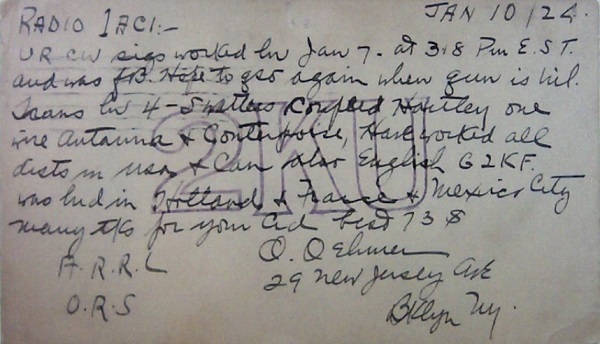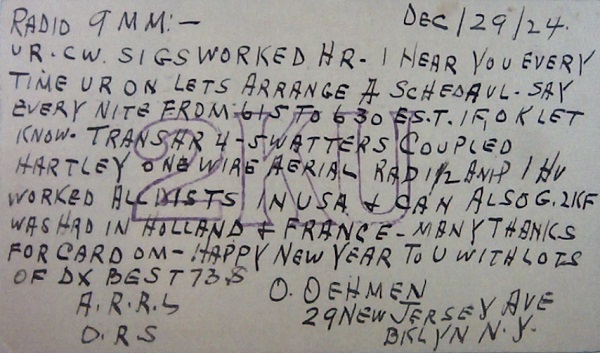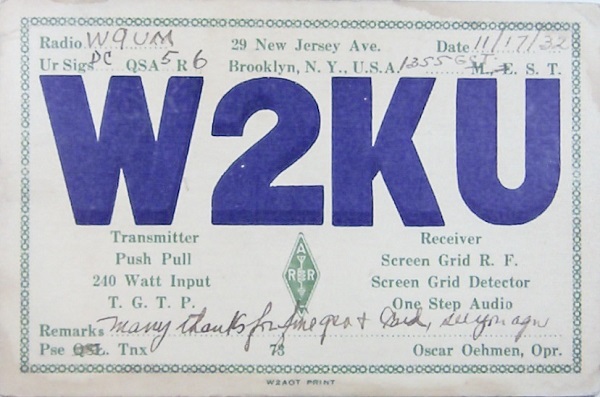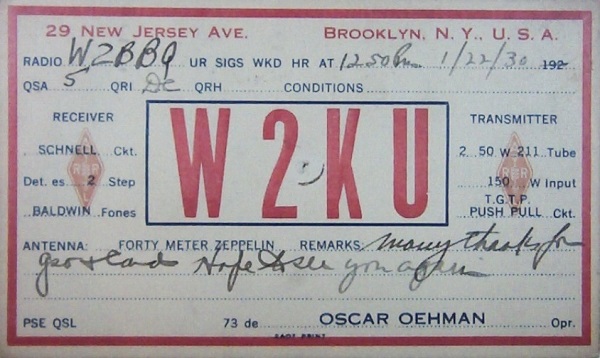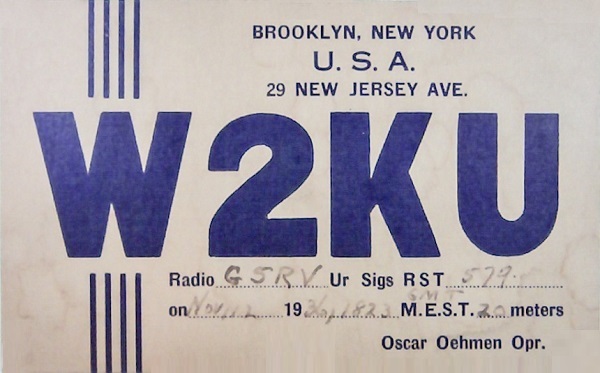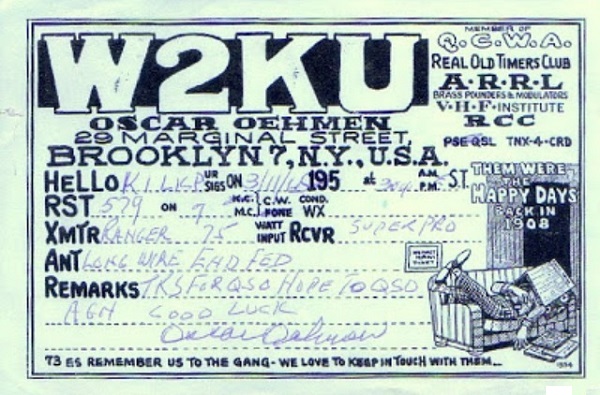 Images courtesy of the NL7XM Collection