W2JQS - 16 January, 2007

---
Harrison 'Harry' Moore
Bronxville, NY
QCWA # 20327

Active in QCWA Chapter 181 with 2 terms as president totaling close to 20 years. Member of Chapter 46 Board, Vice President OOTC 20 Years, Life Member American Radio Relay League, Radio Club of America, Antique Wireless Association, Veteran Wireless Operators Association, Society of Wireless Pioneers and GIRA. Active memberships in The Unitarian Church, ROA, TROA, AUSA, WECA and the local chapter of the World Future Soc Bronxville Rotary Club (on board) round out my life when I am not serving on the Board of the United Nations Association. Locally, Association Management has been my field for many years.

---
My dad passed away on Tuesday night (January 16) a little bit before midnight. He passed peacefully after suddenly developing multiple serious health failures on Sunday. Your thoughts and prayers during his hospitalization since December 22nd have been appreciated. He died surrounded by the love of family and friends.

We have scheduled a memorial service to celebrate Harry's life at 1:30 PM on Sunday, February 4th, at his church, the Community Unitarian Church of White Plains. Your assistance in "spreading the word" to others that knew my dad would be greatly appreciated.

Thank you,

Chris Moore

---
I met Harry several times over the years that I was QCWA Secretary and also talked to him in the last few years. I always found him very pleasant to talk with and I appreciated his knowledgeable about ham radio history. On behalf of the QCWA Officers and Directors, I want to extend our condolences to you and the family.

73 Chuck
QCWA General Manager
---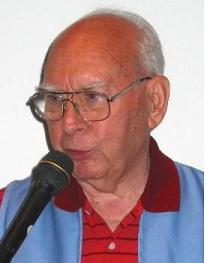 Harrison W. Moore, Jr., 88, of Bronxville, died on January 16, 2007. Beloved husband of Martha (the former Mrs. Ivan Bennett) and the late Elizabeth Crane Moore (Betty). Loving father of Chris Moore and his wife Mary Sue. Cherished grandfather of Sally Elizabeth Moore and Daniel Harrison Moore. Dear brother of the late Ethel Mary Moore. Also survived by Susan and her husband John Anderson, Paul Bennett and his wife Nancy Rankin, Katherine and her husband John Evans, Dr. Jeffrey Bennett, Katie Anderson, Christopher Anderson, Laura Bennett, Rachel Bennett, Amaretta Evans, and Ivan Evans. Born in Bennington, VT on September 9, 1918 to Harrison, Sr. and Ethel Davenport Moore.
Harry grew up in Danbury, CT, and Briarcliff Manor, NY. He first was licensed as a ham radio operator as W2JQS in 1936 at his high school, Birch Wathen in NYC, and kept this key active into his 80's.
Harry enlisted in the U.S. Army, in January 1941 as Radio Instructor PFC in 186 Field Artillery Bn Commissioned directly as 2nd Lt. in Electronics Training Group Sig Corps from Fort Ethan Allen, VT, to Fort Monmouth, NJ. Four days after Pearl Harbor, Harry was sent to England for three months training in the British Radar School in Petersham, Surrey. Harry was posted to Cardiff, Wales to install twelve 150MM Searchlights with SLC Radar. He returned to the US on the Queen Mary on October 14th, 1942, and married Miss Crane of Burlington, VT, on October 23, 1942. He served until the end of WW II at Wright Patterson Air Force Base in Dayton, OH, as Officer in Charge of Ground Radar Supply for the entire AAF. Harry served a total of 41 years ending as COL Commandant of 2086th Army Reserve Service Unit (Norfolk, VA, USAR School). He graduated and taught at the General Staff College and the Industrial College of the Armed Forces.
He attended Haverford College and completed a BA degree from Columbia in NYC in October 1946.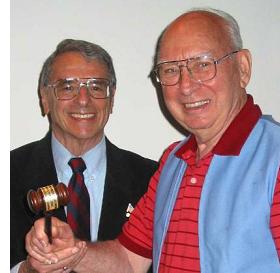 His civilian career included positions as a Sales Manager for Fisher Radio in NYC, working for WBSM in New Bedford, MA, and WTAR AM & FM (Norfolk, VA), and he was the owner/manager of WRVC FM, Tidewater's Classical Music Station, in Norfolk, VA. He became the Community Affairs Director with the Norfolk Chamber of Commerce and in 1967 moved to Sleepy Hollow, NY, to become a staff executive with the US Chamber of Commerce where he served for fifteen years. Harry 'retired' in 1983 and with his wife Betty started the New York Institute For Management Studies, holding executive development seminars.
Harry 'retired' again fifteen years later, after Betty died in August of 1995. Three years later, Harry married Martha Rhodes Bennett (formerly Mrs. Ivan Bennett) of Bronxville, NY.
Harry was always active, even during his retirements, with many friends and associates in organizations such as the Hudson Valley Chapter 181 of the Quarter Century Wireless Association (a communications group where he served two terms as president and was active for more than 20 years) and the Old Timers Club (a national group for ham radio operators who have been licensed for more than forty years where he served as vice president).
He was an active member of the Reserve Officers Association (serving as president of the Westchester chapter), a Life Member of the American Radio Relay League, a member of the Radio Club of America, and Antique Wireless Association, among others. He continued active membership in the Unitarian Church, the Reserve Officers Association, the Association of the US Army, the Westchester Emergency Communications Association, and started the local chapter of the World Future Society. He was also active in the Bronxville Rotary Club and served on the Board of the United Nations Association.
A Memorial Service celebrating Harry's life will be held at the Community Unitarian Church of White Plains on Sunday, February 4th at 1:30 PM. In lieu of flowers, friends may contribute to the White Plains Red Cross in memory of Harry Moore. To sign Harry's online guestbook, visit www.westchesterfunera lhome.com.