W2GX - May 15, 1951

---
Russell D. Valentine
Newark, NJ

Charter Member #27

Only Silent Key listed in the 1953 Yearbook
---
From: http://www.angelfire.com/nj2/piratejim/nycamhistory6.html
Since WQXR was a commercial venture beyond the range of many radio receivers, early in 1937 Hogan sent engineers Russell Valentine and Bob Cobaugh to visit businesses in the Long Island City area and charge a dollar to adjust sets whose dials stopped short of 1550 kilocycles.

Nearly all the equipment at WQXR during its first decade and a half, including the transmitters that progressed from 50 to 10,000 watts, was built in the Long Island City shop by Valentine.

With each advance in output quality, Valentine would look over the rest of the station to see what could still be improved, down to the switches on the audio-control board.
---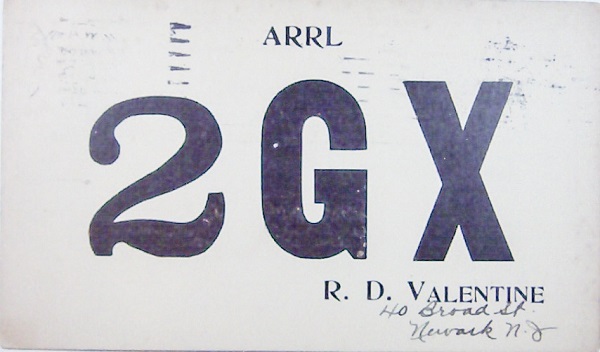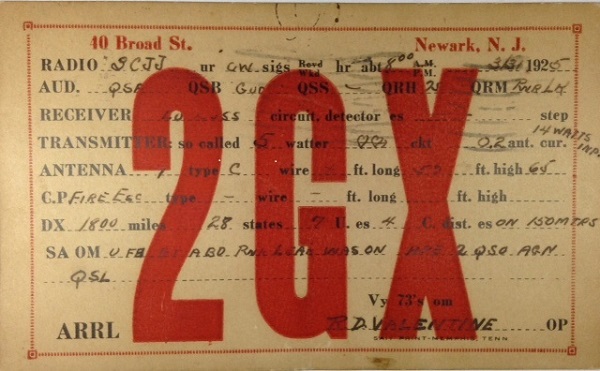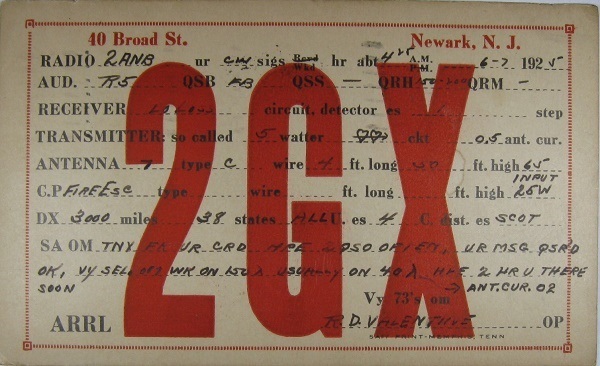 Images courtesy of the NL7XM Collection