W2APF

Thaire B. Bryant
Eaton Center, NH

QCWA # 35776
Chapter 146
---
I was first licensed as KA1MJR in 1985. In 1993 I received the callsign of my XYL's Grandfather, "Uncle Dave" Marks, W2APF. Dave had inspired my love for this hobby and welcomed me in to both his family and his radio family. He was a Collins Dealer for many years at "Uncle Dave's Radio Shack" and "Fort Orange Radio", both in Albany, NY.

I love QRP, travel, CW and antique radio. I have been QRV as: KA1MJR/C6A, ZF2LT, V47JR, VP2MBU, W2APF/I, W2APF/GM, W2APF/SV, W2APF/KP4, W2APF/KC4, VP8DML, W2APF/JW, W2APF/VO1, W2APF/KH6, W2APF/KL7 ,TI8/W2APF, CT8/W2APF and most recently as OA/W2APF. When traveling I have used a KX1, K2/10 or my KX3. The K3 went to the Antarctic with us in 2010 and did a great job. The KX3 went with us to CT8 in January 2013, to Scotland in May of 2013 and to OA in July of 2013. Age is 67.

Most recently, from August 4-30, 2015 I was QRV as VK8/W2APF, VK6/W2APF and C6APF/MM on board the National Geographic Ship Orion in the Timor Sea and the Indian Ocean using my KX3.

My Collins collection has grown and all work perfectly thanks to Howard Mills, W3HM.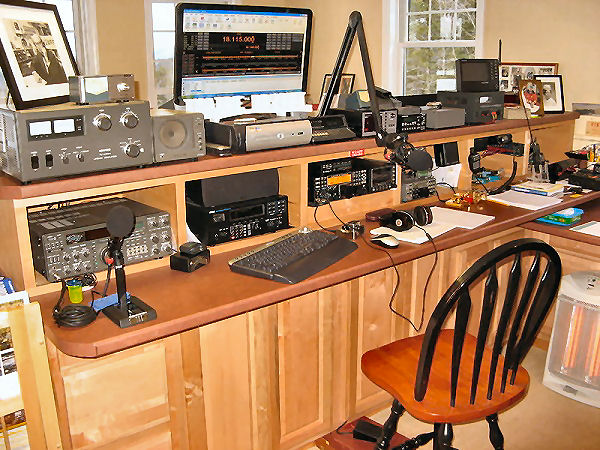 I split my radio operating tiime between the Collins side of the shack and the Elecraft side.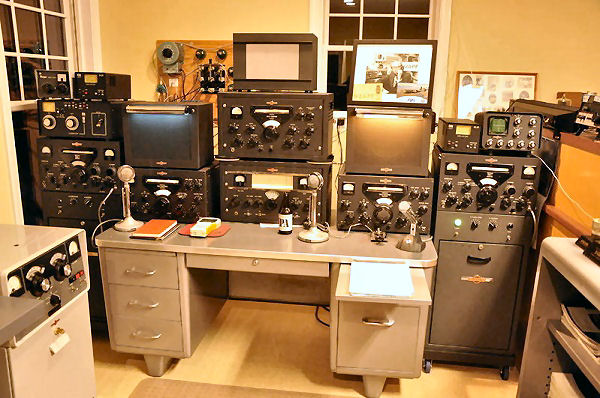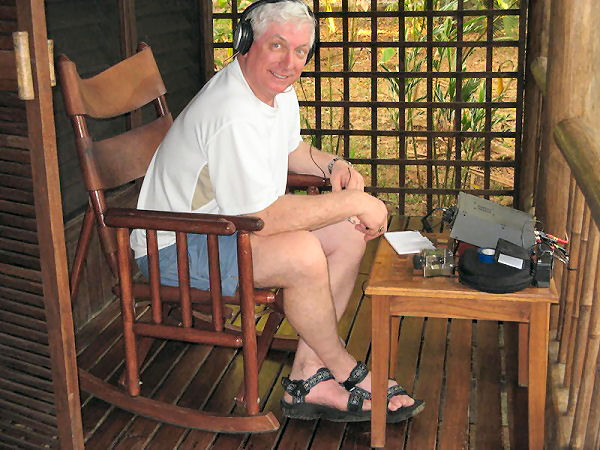 September 12, 2015