WØRHT - 04/04/2011

---
Sherman P. 'Sherm' Booen
Richfield, MN

QCWA # 5392
Chapter 8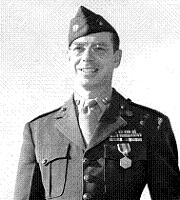 Booen, Col. Sherman P. Age 97, of Richfield, flew to the heavens on April 4, 2011. Preceded in death by parents, Ralph & Gae Booen; brother, Shirley Booen; wife, Mavis; and daughter, Boni Roberts. Survived by granddaughter, D'Ette Mullinix (Jeff); son-in-law, Bill Roberts; sister, Mary Leone Sonksen of Albert Lea; nieces, Carla, Joanie, Jackie, Jeannie, Janice, Beverly; nephew, Maurice; and many other relatives & friends including special friends, Patty & Mike Steuck.

Formerly of Glenville & Albert Lea, Sherm earned his broadcast license in 1934 and worked at KWTN in South Dakota and KATE in Albert Lea. In 1940 he learned to fly and joined the U.S. Army Air Corps where he trained aircrews in the operation of the C-1 autopilot in B-17 & B-24 bombers in WW2. As a Marine in Korea he was an air traffic controller and then to Tokyo as the Operations Officer of the Armed Forces Radio - Far East Command. In 1953 he produced a television program on WCCO-TV called "World of Aviation" which ran for 28 years. In addition to his television work, he published an aviation magazine called "Minnesota Flyer" with the help of wife Mavis and daughter Boni. He was inducted into the "Aviation Hall of Fame" in 1995 and the "Broadcasting Hall of Fame" in 2002.

Sherm flew a 1938 Taylorcraft and then his Beechcraft Bonanza (N758B) for 20 years, he flew until age 90 and earned the Wright Brothers Master Pilot Award. He was an avid radio buff (WØRHT) since 1934.

He was loved and will be missed.

Memorial Service on Friday, April 15th at 1pm at Richfield United Methodist Church, 5835 Lyndale Ave. S. Memorials preferred to NC Little Hospice, Edina. GILL BROTHERS Minneapolis Chapel 612-861-6088 www.gillbrothers.com Published in Star Tribune from April 7 to April 10, 2011

---
It is my sad duty to announce the death of long time ham and aviation WCCO-TV reporter Sherm Booen, WØRHT. Sherm was 97 years old, and he was a long time neighbor of mine here in Richfield. I have met Sherm personally and talked to him many times on on all bands. Living only a few blocks away from me, he had a tremendous signal at my former location here in Richfield. I used to watch his long time TV program, "World of Aviation" on WCCO TV here in the Twin Cities. Sherm also was a longtime Honeywell employee and used to pilot the Honeywell fleet of airplanes based at Wold Chamberlin Field.

73,
Don, W0JBX
---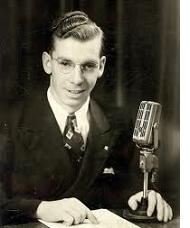 From CBS News WCCO TV (below) The Link has video of Sherm on WCCO TV and the report on TV of his passing.
http://minnesota.cbslocal.com/2011/04/06/wcco-personality-sherm-booen-dies/

MINNEAPOLIS (WCCO) - A former WCCO-TV personality and aviation specialist who hosted the world's only regularly scheduled aviation television program has died. Sherm Booen started hosted 'World of Aviation' in 1952. The show eventually ran for 28 years. Booen died Monday night at a nursing home in the Twin Cities. He began his broadcasting career in 1936, working in a number of radio stations throughout the region. He served during World War II, flying missions in a B-17, and retired as a colonel in the U.S. Marine Corps Reserve. Booen was inducted into the Museum of Broadcasting Hall of Fame in 2002
---
Sherm Booen remembered:
Posted By Ed Shannon On April 7, 2011 (9:35 am)
A famous former Albert Lean, Sherman 'Sherm' Booen of Richfield, died on Monday at the age of 97. His death serves as a reminder of his connections with local history seven decades ago.

Sherman Booen: His was the first voice heard on radio station KATE when it started broadcasting on Oct. 27, 1937. However, it was his public service during the Armistice Day Blizzard that started on Nov. 11, 1940, that became his greatest contribution to local life.

At that time he was the radio station's announcer-engineer and started to broadcast public service announcements. The station was supposed to sign off at sundown. He kept the station on the air and continued to broadcast personal messages so stranded people in the area could reassure their friends and families they were safe. Before long the roads and railroads became blocked by deep snowdrifts and utility poles and telephone and telegraph lines outside the city came down. Albert Lea was soon isolated from the rest of the nation - except for KATE radio.

His communications activities also continued with his amateur radio station. For several days this short-wave station at his home, W9RHT, was on the air with operators in other localities to help provide the railroad companies, power firms, police, and families with essential communication services.

Booen was one of the major contributors to the 1985 book, 'All Hell Broke Loose', by William A. Hull of Edina that's based on the Armistice Day Blizzard.

His other interest was aviation. After graduating from Albert Lea High School in 1931, Booen took initial pilot training at the local airport.

During World War II Booen served as a technical representative with the U.S. Army Air Corps in Europe. He became an officer in the Marine Corps Reserve in 1946 and served on active duty in Asia during the Korean War.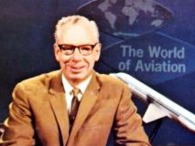 Booen, who retired from the Marine Corps Reserve with the rank of colonel in 1974, was one of 24 contributors to the 2007 book 'Marine Wings'.

After World War II, Booen continued his announcing career with radio station WDGY in the Twin Cities and later with WCCO-TV. His television program, "World of Aviation" was on WCCO-TV for 28 years. He was also the founder (in 1960) and editor/publisher of the "Minnesota Flyer" magazine. Booen has also been elected to both the Minnesota Aviation Hall of Fame and the Minnesota Broadcasting Hall of Fame.

Article taken from The Albert Lea Tribune - http://www.albertleatribune.com
URL to article: http://www.albertleatribune.com/2011/04/07/sherm-booen-remembered/