WØGYH - July 12, 2006

---
Edward E.W. 'Ed' Martinson
Mounds View, MN

QCWA # 1633
Chapter 8
Martinson, Edward E.W. age 93, of Mounds View, passed away July 12, 2006. Preceded in death by parents, Erik and Albertina "Minnie"; sister, Ellen Serra. Survived by longtime friend and companion, Rose Schieffert; ; daughter, Sharon Thronson; grandchildren, Kimberly and Andrea; great-grandchildren, Serena and Laurel; brothers, Raymond and Ronald; sisters, Margaret and Minnie; many loving relatives and friends. Memorials preferred to TCDX Association.

Interment Sunset Cemetery. Funeral service 2:00 PM Monday with visitation one hour prior and 3-5 PM Sunday all at: Washburn-McReavy Columbia Hgts. Chapel 763-789-4436 4101 Central Ave. NE.
Published in Star Tribune on July 14, 2006
---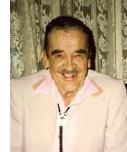 EDWARD E.W. MARTINSON, WØGYH, sk
Ed was born in Eveleth, Minnesota on November 12, 1912, and passed away on July 12, 2006 in Mounds View, Minnesota at the age of 93. He died peacefully in his sleep.

He was a charter member of the TCDXA, joining the club when it was formed back in the early 70's. He loved DXing and was very active for many years. In 2003, failing health finally forced him to close his station. WØGYH would no longer be heard in the pileups;, just the occasional check-in to the Piconet from the QTH of WAØWVR(sk).

Ed was first licensed on April 20, 1931 with the call W9GYH. At the time, he lived in Leonidas, Minnesota. After WWII, the 10th call area was added, and his call became WØGYH. He held the call sign for 75 years. He also held a commercial FCC license. A First Class Radiotelephone license was issued to Ed in 1936.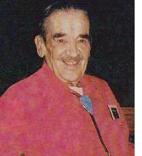 He was a member of the ARRL, the Quarter Century Wireless Association (QWCA), and the Honeywell Amateur Radio Club. In addition, the Courage Center and Handihams benefited from Ed's generosity and volunteer work. He was always willing to lend a helping hand. While working full time at Honeywell, Ed attended night school at the University of Minnesota, and graduated in June 1966 with a degree in Electrical Engineering. After 41 years at Honeywell, Ed retired in 1977. After retiring, he joined the staff at the St Paul Technical Vocational Institute, where he taught evening classes in Electronics, until 1984.

We will always remember Ed for his wonderful smile. Whenever you bumped into him, he always greeted you with a cordial hello and that warm, cheery smile. It was special! The TCDXA would like to extend a special 'thank you' to Ed's long time friend and companion Rose Schieffert, WAØWVR, who provided us with the information and photos used in this memorial.

Bless you Ed, may you rest in peace.
Published in The Gray Line Sept 06