WØDEL - December 5, 2011

---
Wilbur E. Goll
Shawnee, KS
QCWA # 5665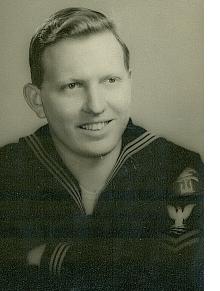 Wilbur E. Goll, 87 of Shawnee, KS passed away December 5, 2011 at Lakeview Village. The visitation will be Friday from 10-11:00 AM at The Church of the Resurrection 13720 Roe Avenue Leawood, KS 66224 and funeral service to follow in the connecting Wesley Chapel. Burial will be at Johnson County Memorial Gardens.

Wilbur was born in Kansas City, KS to Ivan and Gladys Goll. He served as an Electronics technician in the Navy in the Pacific during WW2 on board the USS Renate. After the war, he graduated from Kansas State University as an Electrical Engineer. At the age of 17 Wilbur became an amateur radio "Ham" operator. Wilbur was instrumental in forming several amateur radio organizations including; the Johnson County Amateur Radio Club, Shawnee Radio Club, MARS (Military Affiliate Radio System), and was also a member of the American Radio Relay League and the Quarter Century Wireless Association. Wilbur received distinguished honors for over seventy years of service from the ARRL. Amateur radio was Wilbur's passion. He dedicated his life to helping others become amateur operators and he also served in community service projects such as emergency communications.

Wilbur was also an active member of the Shawnee VFW where he held a two year position of Commander. He was also an active member of the Greeters Club of the Abdallah Shrine of Overland Park.

Wilbur is preceded in death by His parents Ivan and Gladys Goll, a sister, Norma Turville and a son Jerry Smith. He is survived by his wife Doris, two sons Bruce and Loren Goll, daughter Cynthia Goll, two sisters Carolyn Catlett and Beverly Pitts, 10 grandchildren and 5 great grandchildren. Contributions can be made to a charity of your choosing.

---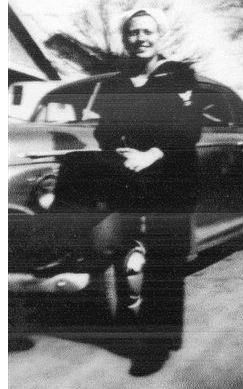 Wilbur Goll, WØDEL, passed away at 6:45AM on Monday, December 5th surrounded by his family.
Services will be held at the Wesley Convent Chapel, United Methodist Church of the Resurrection, 137th & Roe, Leawood, KS, on Friday, December 9th at 11:00 AM with a visitation before, starting at 10:00 AM with interment at Johnson Country Memorial Gardens, 112th & Metcalf

Misc notes from around the web
1942 graduate of Wyandotte High School in Kansas City, KS
On board the USS Renate AKA36 - February 1945 to May 1946