VE6NM - February 24, 2012

---
Earle W. Smith
Grande Prairie AB, Canada

QCWA # 12721
Chapter 151
Earle Wintfield Smith, beloved husband of Barbara, passed away after a brave and courageous battle with cancer at the QEII Hospital in Grande Prairie on February 24, 2012 with his family by his side.

Earle was born in Maccan, Nova Scotia, eldest child of Lorne and Mildred Smith and was raised in rural areas of Cumberland County, Nova Scotia. He enlisted in the Royal Canadian Air Force at age 17 and was stationed in various parts of Canada including Montreal, Whitehorse, Alert, Beaverbank, and Beaverlodge. He retired in 1968 and then spent 23 years with Alberta Power (ATCO Electric) managing communication systems in northwest Alberta and retired in 1992. He got bored and took up truck driving.

He will be sadly missed by his wife of 60 years Barbara, son Ian, daughter Heather (Craig) Stanley, grandsons Kyle (Cassidy) Wardlow, Quinn (Mandie) Wardlow, granddaughter Kendra Stanley, his great-grandson Kallen James Earle Wardlow born on February 25, 2012 and honourary daughter, Heather Rowe. He will also be missed by his siblings: Betty Adams, Johnson (Shirley), Lorne, Richard (Beverly), Evelyn (Ken) MacKay, Eric (Lucille), Karen (David) Dickinson, and Leslie (Joyce); and many other relatives and friends.

He was predeceased by his father Lorne, mother Mildred, brother Fred and his wife Jessie and brother-in-law Cecil Adams.

We would like to express our sincere appreciation to the staff on 5 North Palliative Care Unit at QE II Hospital, Dr. Alexandra Noga, and Dr. Angela Barreth for helping us through this period with their knowledge and compassion as well as Maureen Dozorec of Home Care.

---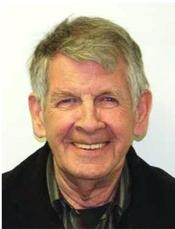 First licenced in 1948 as VE1SA. During RCAF career 1948 - 1968 held calls VE3ADP, VE2ACW, VE2ATT, VE8AT, VE2ACH, VE8AT, VE3BMM, VE1ZQ/VE1WR, VE6APB, VE6NM/VE6EWS and VE8BY-B.

Served as VE8 QSL Manager for several years. Served as ARLA Director for NW Alberta and also briefly served as Assistant Canadian Radio Relay League (CRRL) Director for NW Alberta, then various executive positions with Canadian Amateur Radio Federation (CARF) and worked on merger of CARF and CRRL to form Radio Amateurs of Canada (RAC), followed by many years involvement with RAC as Director for AB/NT/NU, various Executive roles and retired as President RAC December 2007. Also RAC Delegate Team Leader to several IARU Region II conferences.

Currently Life Member of RAC, QCWA, SOWP, member of ARRL and member of several amateur clubs across Canada. Proud to be the sole Canadian recipient of the prestigious Azteca Award from Federacion Mexicana de Radioamateur Experimentadores A.C (FMRE) for services rendered to amateur radio in Canada and Mexico. Amateur wise my favourite band remains Six Metres. I continue to be involved in ARES. It was a privilege for me, while serving as RAC President, to visit every Canadian Province and Territory while meeting many amateurs. I've also attended several QCWA National conventions and enjoy meeting so many enthusiastic amateurs. I also sponsor two Six Metre beacons, VE8BY at Iqaluit and VE6ARC near Grande Prairie. I am a qualified Team Facilitator and keep myself current by doing facilitation on a volunteer basis for non-profit groups. Supposedly retired, I can occasionally be found driving a Semi around Alberta and British Columbia during the winter months and in the summer months travelling with my truck camper through Canada's North, looking for new fishing spots. Life is good!

---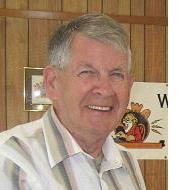 Earle "Smitty" Smith, VE6NM, first arrived in Whitehorse in 1954. He does not recall any radio transmissions from the site since the station's "output" was sent via CN Telecommunications (CNT) and later by a microwave system built by RCA and operated by CNT.

Earle Smith recalls some early personnel exchanges. "A group of RCAF Ops including myself from 5RadU left Whitehorse late August 1957 bound for HMCS Gloucester, Ottawa, for Arctic training and to get to know our RCN counterparts who would work at Alert with us. Another group went to Resolute with an Army Sigs group. We arrived in Alert in the first part of September 1957 and did our six month tour of duty. We were happy to be rotated out. Both the Alert and Resolute crews were replaced by more RCAF and Army crews in an 1958 exchange. Whitehorse was still exchanging operators when I transferred out of 5RadU in 1961".
---
It is with great sadness that I report Earle Smith, VE6NM has become a Silent Key.

Earle's tireless efforts have enhanced RAC, QCWA and IARU.

I've had the pleasure of meeting Earle at several Conventions and he always had a big smile and a kind word.

He will be missed!

73,
Bob Roske, NØUF
President QCWA

----- Original Message -----
Sent: Sunday, February 26, 2012 1:18 PM
Subject: QCWA Chapter 151 Bulletin

Bulletins from your president.

*******************************************************************************
Greetings Chapter 151 Members!

Bulletin #1

It is with deep sadness that we have to report the passing of Earle W. Smith, VE6NM, on February 24th, 2012. Earle is a former President of Radio Amateurs of Canada and has held numerous positions in RAC and its preceding organization. He had many friends all over the world from his involvements in IARU and his frequent travels. He will be sorely missed.

To Barbara and his children, our deepest sympathy. At this time, the funeral arrangements have not been finalized and will be advised later.

Courtesy of
Director AREA 'A'
IARU Region 2
Daniel Lamoureux, VE2KA

I would like to add further to Daniel's announcement. Earle was a great supporter of QCWA and Chapter 151 activities. He was a Life Member of QCWA and attended many QCWA National Conventions across the country. His recent QCWA National involvement was chairing the QCWA Nomination Committee - even while he was very ill and undergoing treatment. Earle would frequently drive from Grande Prairie to Calgary for QCWA Chapter 151 meetings. Folks - that is a 900 mile (1400 plus Kms) return drive. Now that is dedication!

Earle was first licensed in 1949 and just celebrated his 63th year as an Amateur Radio operator.

Earle - you will be sorely missed at our Chapter meetings.