Director 2006 - 2008
Vice President 2008 - 2012
President 2012 - Present


VE6AFO

Kenneth 'Ken' Oelke
729 Harvest Hills Dr NE
Calgary, AB T3K 4R3 Canada

QCWA # 22655
Chapter 151



---
I was born in Lacombe, Alberta, Canada and became a radio amateur in 1961 at age 15 and received call sign VE6AFO. I have been married to Linda-Lou, VE6LGO since 1968.

I have held executive positions in CARA, ARLA, CRRL Director (1988-1993), RAC Director (1993-1999) and President of Radio Amateurs of Canada (RAC) from 1999 to 2001. I have also been involved with the Amateur Radio Emergency Service (ARES) as City of Calgary Emergency Coordinator (1980-1995) and CRRL/RAC Field Services Manager (1989-1994). In 1994 I chaired the RAC First National Convention, held in Calgary, AB and the QCWA International Convention in 2006, held in Calgary, AB. I was RAC Head of Delegation at the IARU-R2 Conference in Guatemala City in 2001.

My trade is an Automotive Service Technician and my wife and I owned and operated an automotive service outlet for 20 years, and spent 16 year as Ground Equipment Technician for Canadian Regional Airlines and Air Canada Jazz Air.

I am a Life Member of ARRL, RAC, QCWA and a current member of CARA, SARA, CCC, and QCWA Chapter 45, 70, 73 and 151.

I enjoy rag chewing, operating Moonbounce (have been inactive since 1998), VHF weak signal, experimenting and repairing radio equipment, especially mine when it goes "bust"! My radio equipment on HF is a TS 530SP into a Hygain TH3jr at 15 metres. On VHF/UHF I use a Yaesu FT 736R with all modules available. My antenna on 6 metres is a home brew 3-element Yagi, on 2 metres is a home brew 11 element Yagi and on 70 cm I use a 25 element K1FO Yagi.

I also do volunteer work at The Military Museums demonstrating Morse code for school tour groups, am an Industry Canada Accredited Examiner, and have been on the Calgary Stampede Parade Committee since 1988. On July 6, 2012 the Calgary Exhibition and Stampede celebrated their 100th anniversary.
Shack Pictures from 1960 - 1962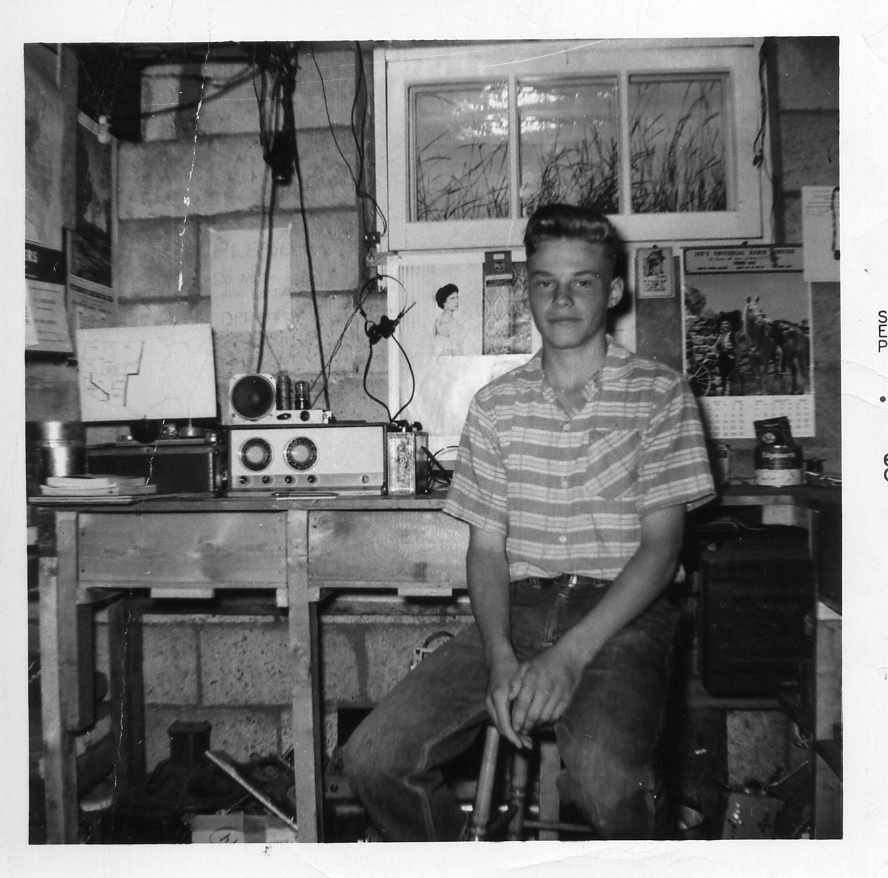 SWL - 1960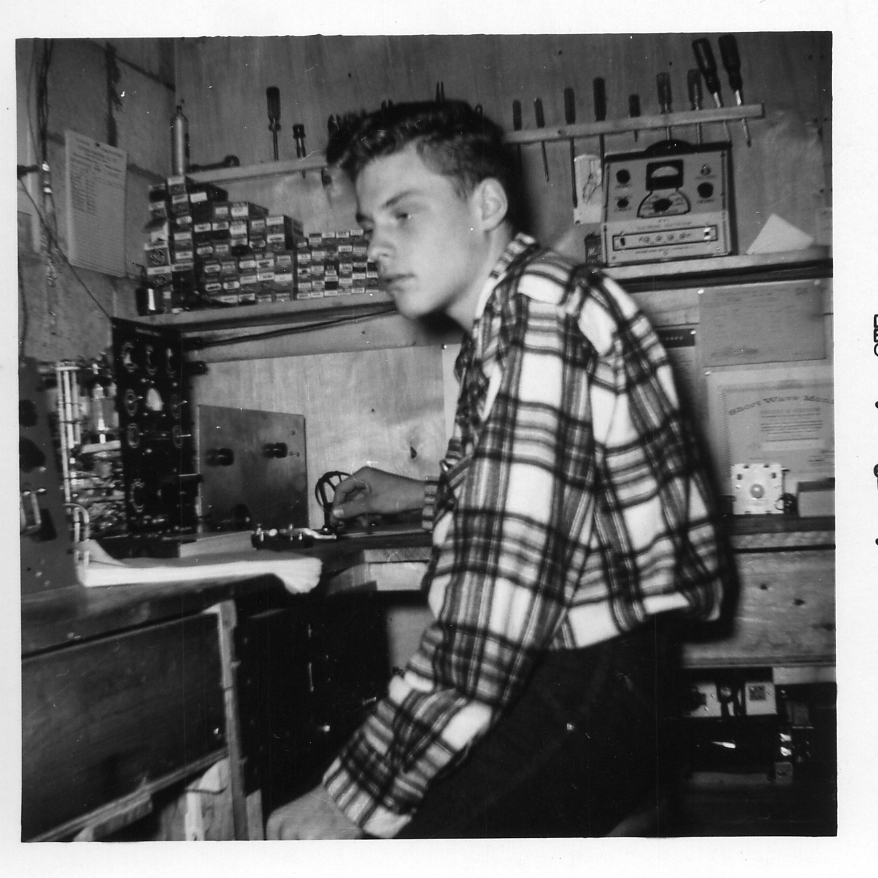 1961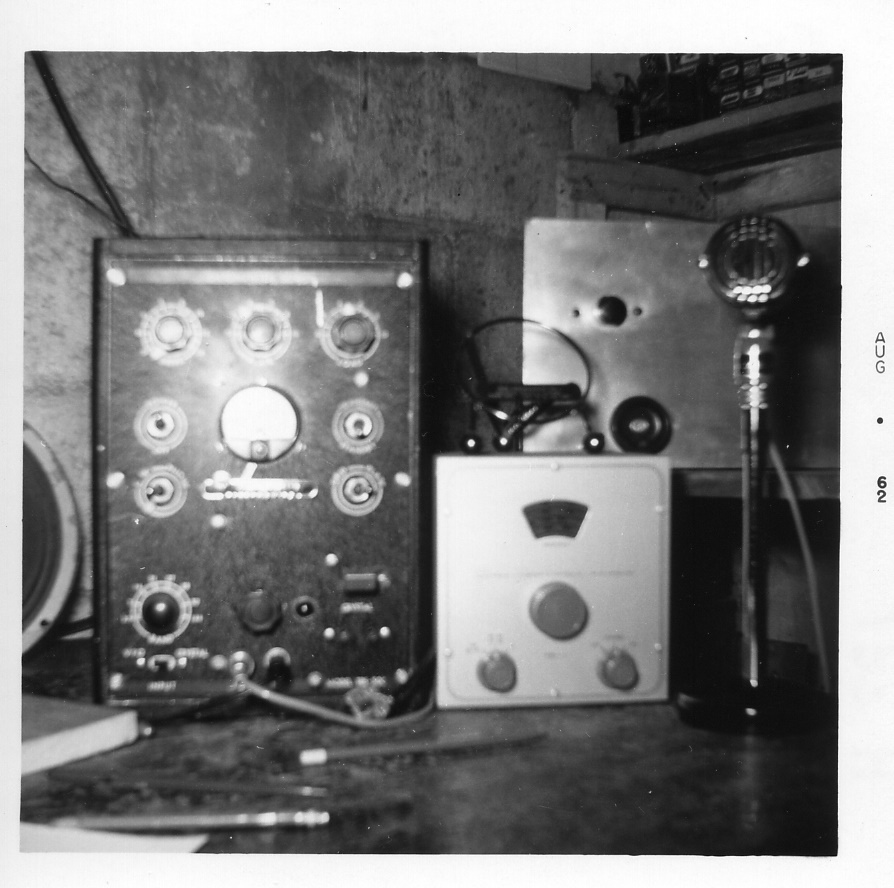 TBS 50C and VF-1 Heathkit VFO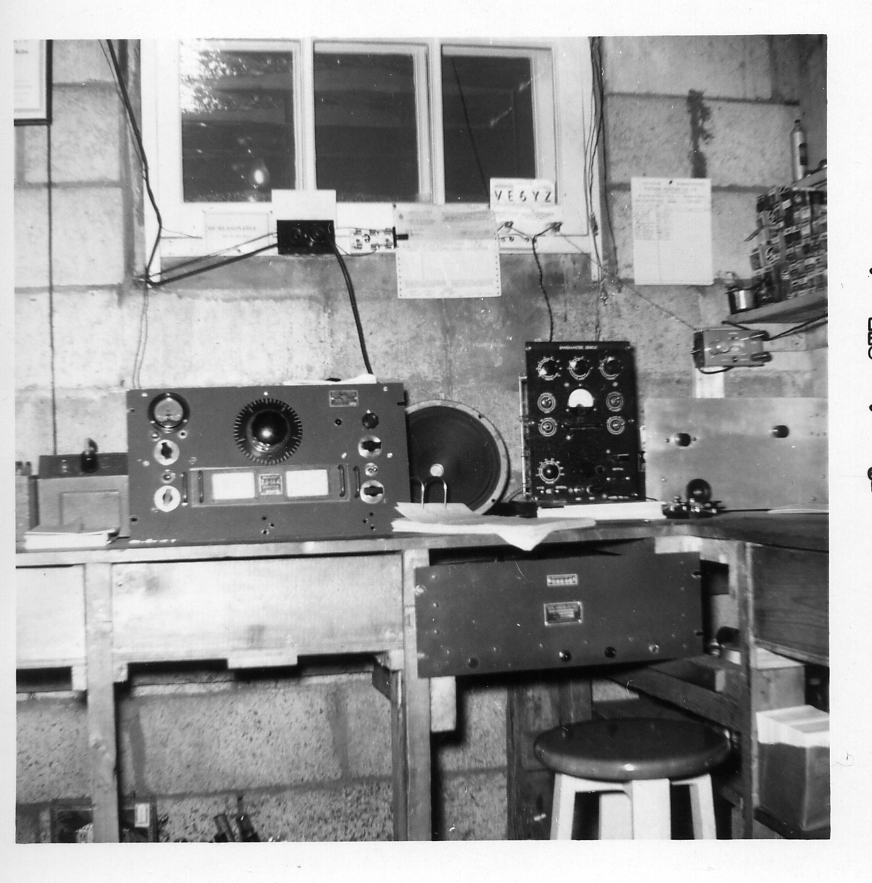 HRO-5 and TBS 50C - 1961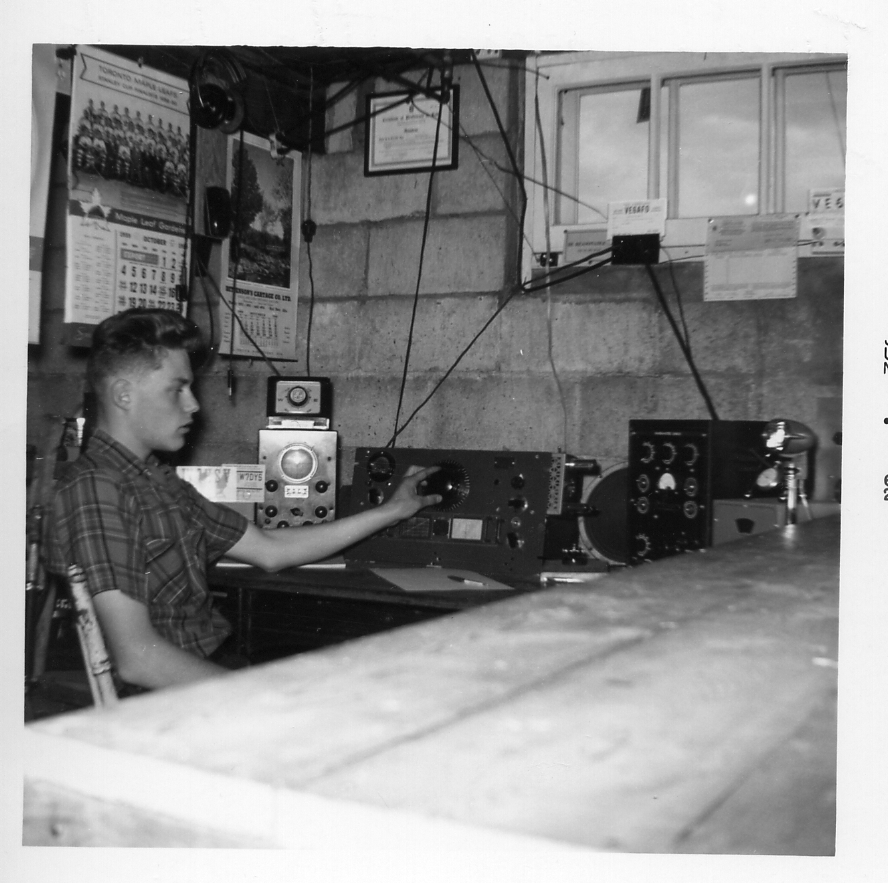 HRO-5 1962




From the Canadian Union College (College Heights) newspaper, "The Aurora", November 8, 1962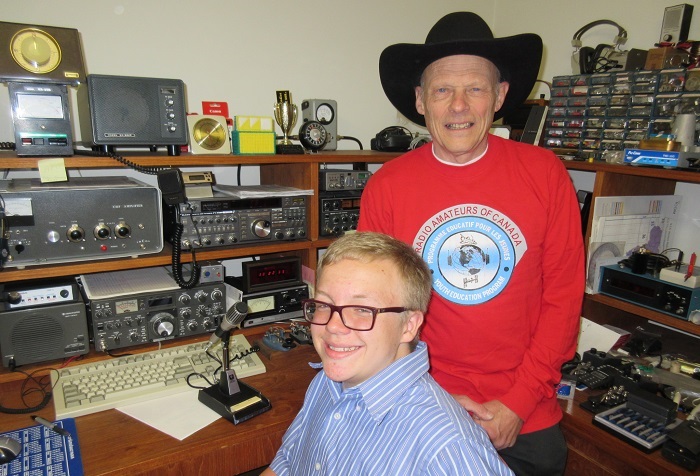 13 year old William, VA6CMR passing his Basic exam & Examiner Ken Oelke, VE6AFO
February 15, 2015