Vicki, N6KLS and Glenn, KJ6EN(sk)
at the June 19, 2010 CCRA Breakfast
N6KLS

Vicki M. Zumwalt
Pittsburg, CA

QCWA # 35458
Chapter 228
---
Member of the Northern California Contest Club (NCCC)


My thanks to Ken Keeler, N6RO for his mentorship and always calling me to contest with the Radio Oakley group, there the best! KB you guys I really enjoy those weekends contesting.

Chair, Contra Costa Repeater Association and a net control operator (147.735 Monday night nets at 7:35 PM)
W5YI Volunteer Examiner
ARRL Volunteer Examiner
ARRL Assistant Director, Pacific Division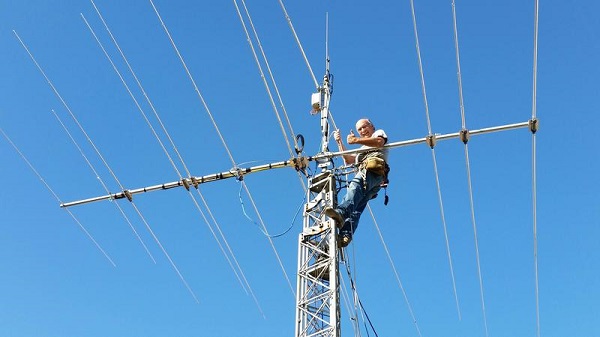 Tom Schiller, Next Generation Antenna owner installing the special antenna he built for me!



Tom Schiller, N6BT and owner of Next Generation Antennas installing my multi band yagi antenna - 11 elements covering 6 bands (20-10) and 6 meters off the front, as well as a 40 meter rotatable dipole 5 ft above the yagi. The 40 meter does not interact with the antenna below. All is sitting on a 55 ft. tower. Tom did a professional job of building and installing these antennas and the results are remarkable using my new elecraft K3s radio system. Installation of the antennas was not easy because of my location, however Tom found a method to make it work.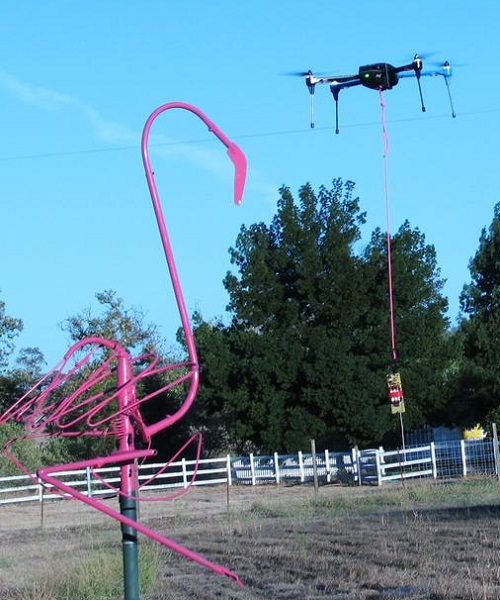 He is a genius and has years of experience in his many fields of expertise including the use of his quad copter,
which he is using to test antenna patterns as seen in the photo below with his pink flamingo-1 covering 20-10.



The finished antenna project as seen below. I am adding to the station in the spring and Tom is going to build a two element 80 meter vertical beam for the back of my property. More contesting ability from my QTH when I am not out at N6RO's! Contest forces to be reckoned with!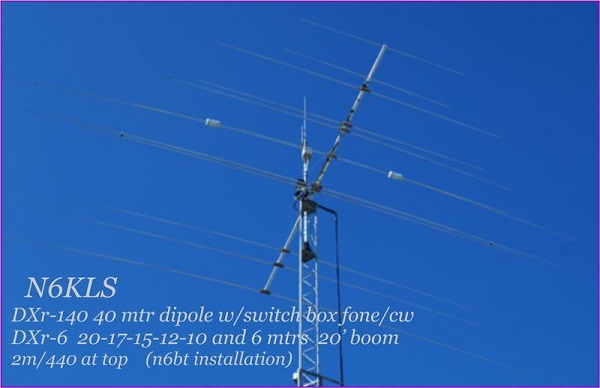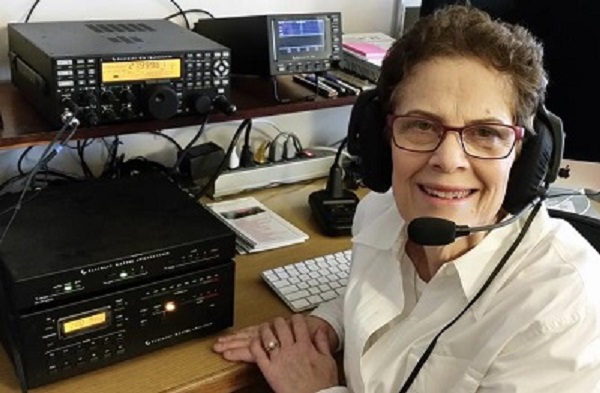 June 04, 2016