N3HOE

Alan Dixon
Melbourne, FL

QCWA # 36412
Chapter 66
---
Dr. Alan Dixon, DD

N3HOE / WPUC72Ø/ KST8678

General Radiotelephone Engineer

A 1973 graduate of Montgomery College, Mr. Dixon has pursued additional studies at Delaware Tech. in 1973, Los Angeles Harbor College in 1975 and again in 1982, George Washington University, 1994, as well as through Bell Laboratories. A Bachelor of Science degree candidate majoring in Information Systems at Villa Julie College, Greenspring, Maryland in 1994 - 1996, he had most recently been in biblical studies at Zarephath Bible Institute, Zarephath, New Jersey. Mr. Dixon is a fellow of the Alpha Chi National Honor Society, having been inducted in recent years, a fitting commemorative of his insatiable appetite for knowledge. He was subsequently awarded the merit-based Caroline Garretson Scholarship in 1998.

Mr. Dixon is also an ordained pastor who functions as chaplain to a public service club. He has been granted a Doctor of Divinity degree by the World Christianship Ministries of Fresno, California.

Mr. Dixon has served honorably on the Owings Mills, Maryland, Fire Board for four terms, 1988-1992, and on the Baltimore County Fire Communications Committee, 1992-1994, as well as the Baltimore County Fire 911 Task Force, 1992-1994. He is a ~20 year veteran ranking officer of the career and volunteer Emergency Medical Service and Fire Service, serving since 1973. He is a former member of the Board of Directors, Baltimore Radio Amateur Television Society, Inc., and has been involved with public broadcasting as well.

Alan currently holds Membership in the American Radio Relay League, the Amateur Radio Emergency Service, NOAA/Skywarn, and Life Membership in REACT International. He maintains an ARRL Official Emergency Station, and is active in the Salvation Army's SATERN radio nets. Most notably, Alan Dixon once stood as a Republican candidate for appointment to the Federal Communications Commission, in 1996.

In September 2003, Mr. Dixon was awarded the Congressional Order of Merit, by House Speaker J. Dennis Hastert, for "dedication of service" during the War on Terrorism.

A career path including fourteen years working experience in electronics and telecommunications, including, retail consumer electronics, wireless infrastructure logistics, digital cellular and converging wireless technology engineering has rewarded Mr. Dixon. He was formerly engineering at Bell Atlantic Mobile (now Verizon), for a number of years, subsequently with Panasonic.s Matsushita Mobile Communications Division. He has been associated with TESSCO Technologies and Tandy Corporation as well. Presently he is retired from his wireless telecommunications engineering career, having more recently done pioneering work in digital Software Defined Radio. Mr. Dixon is a contributing editor at Popular Communications magazine. In addition to having produced several regular monthly columns, Alan remains a frequent contributor of feature articles.

In addition to engineering and writing, Alan had been a Sunday morning host of Christian programming on WDVR FM, covering the Penn-Jersey region. Mr. Dixon has served on the prestigious Telecommunications Industry Association TR-43 AHAG Standards Committee participating in encryption and telecommunications security development.

Mr. Dixon holds a commercial FCC General Radiotelephone certification (elements 1 & 3), an FCC GMDSS/Radar Operator/Maintainer certification (elements 7, 8, & 9), an FCC Part 97 "Extra" Class license (elements 1A, 2, 3A, 3, & 4), and a General Mobile Radio Service (GMRS) station license. He has been an FCC licensee since 1975.

Mr. Dixon has been published in Popular Communications, QST Journal, RCR Wireless News, the Baltimore Sun, Pittsburgh Tribune-Review, National Communications and numerous other periodicals.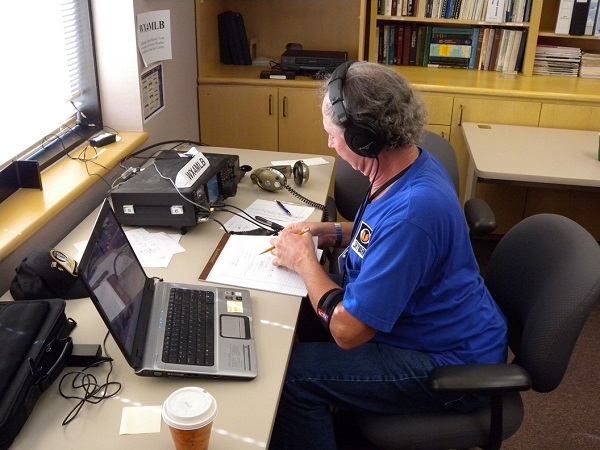 December 18, 2015