N3EPB - May 11, 2012

---
Aura Lee Supina
State College, PA
Redington Beach, FL

QCWA # 33233
Chapter 203
Aura Lee Supina June 9, 1932 - May 11, 2012
Aura Lee Supina, 79, of Redington Beach, Fla. and State College, died Friday, May 11, 2012, at Palms of Pasadena Hospital, St Petersburg, Florida. Born June 9, 1932, in Philadelphia, she was the daughter of the late Leo and Aura Tyrrell. In 1950, she graduated from the Melrose Academy in Philadelphia.

In 1954, she graduated from the Drexel Institute of Technology in Philadelphia with a degree in home economics education. She was a member of Alpha Sigma Alpha Sorority. On Aug.18, 1956, Aura Lee married Walter Supina, who survives. Accompanying Walter as he attended graduate school, Aura Lee moved to State College in 1956.

Aura Lee is survived by two children, Richard Supina and his wife, Martha, of State College, and Anne Supina and her partner, Sandra Twoey, of Redington Beach, Fla. She was preceded in death by a son, David Supina, in 1985. Also surviving are three grandchildren, Kathryn, Megan and Kevin Supina; and a brother, Richard Tyrrell and his wife, Joan, of Los Gatos, Calif. Earlier in life, Aura Lee gave back to her community as an Alpha Ambulance volunteer and as a volunteer at Centre Community Hospital.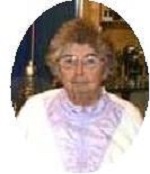 She also served on volunteer boards for the Borough of State College and several local crafting organizations. Aura Lee held an amateur radio license and was a proud, active member of the Quarter Century Wireless Association. She was also proud to have been recently presented with a 50-year Drexel Dragon Alumni pin.

She enjoyed traveling, painting, needlework and reading. She split her time between her homes in Redington Beach, Fla. and State College.

Friends will be received from 7 to 9 p.m. Thursday, June 14, 2012, at Koch Funeral Home, 2401 S. Atherton St., State College. A Mass of Christian burial will be held at 10:30 a.m. Friday, June 15, 2012, at Our Lady of Victory Catholic Church, 820 Westerly Parkway, State College, with Monsignor David A. Lockard officiating.

Burial will be at 11 a.m. Saturday, June 16, 2012, at the old St. Andrews Cemetery on Sycamore Street in Newtown, Bucks County.

In lieu of flowers, memorial contributions may be made to the St. Vincent de Paul Society, Our Lady of Victory Church.

OM: Walt N3WS