NØDT - December 3, 2010
---
Webmaster 1998 - 2002
Director 2001 - 2002

Daniel 'Dan' T. Copeland
Springfield, MO

Chapter 181
QCWA # 28626
Daniel Thomas Copeland, age 53 of Springfield, MO passed away on December 3, 2010. He was born October 20, 1957 in Renton, Washington, to Paul and Colleen (Blackledge) Copeland. Dan was an amazing husband, incredible father, perfect grandpa, dependable son, devoted brother and loyal friend. He always helped a person in need. On October 1, 1976 he was united in marriage to Donna Ranae Reed. They had 34 extraordinary years together with the raising of two daughters, Tiffany (Copeland) Goosey and Ashley (Copeland) Brown, and one grandson Ethan Goosey.

Dan loved life and enjoyed many different hobbies. He was an amateur radio operator since he was 14, he enjoyed building remote control airplanes, he also enjoyed learning the most he could about any subject that caught his interest. His main focus of any hobby was building, especially electronics. The many people, whose lives he touched on a daily basis, will miss him beyond words.
---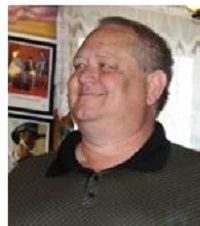 from QCWA's Our Living Heritage
Dan was first licensed in 1972 at the age of 14, and now holds an Extra class license. He spent many years in the electronincs service field. He then managed an electronic and appliance store. He currently publishes a real estate publication.
Dan ia a past Director of the Southwestern Missouri Amater Radio Club. He is President of QCWA Chapter 181, QCWA Webmaster and an ARRL life member. Dan has helped teach many ham classes and is an ARRL Volunteer Examiner. Dan has been married to Donna(KØDRC) for 23 years and has 2 daughters. He is a very active HFer, DXer and enjoys contests. Dan is also active in QRP and really enjoys portable operations. If reelected to the Board of Directors, Dan wants to work on creating more reasons to belong to QCWA, including more on the air activity.