KN4R

James B. 'Brian' Harrison
Sherrills Ford, NC

QCWA # 37115
Chapter 145
---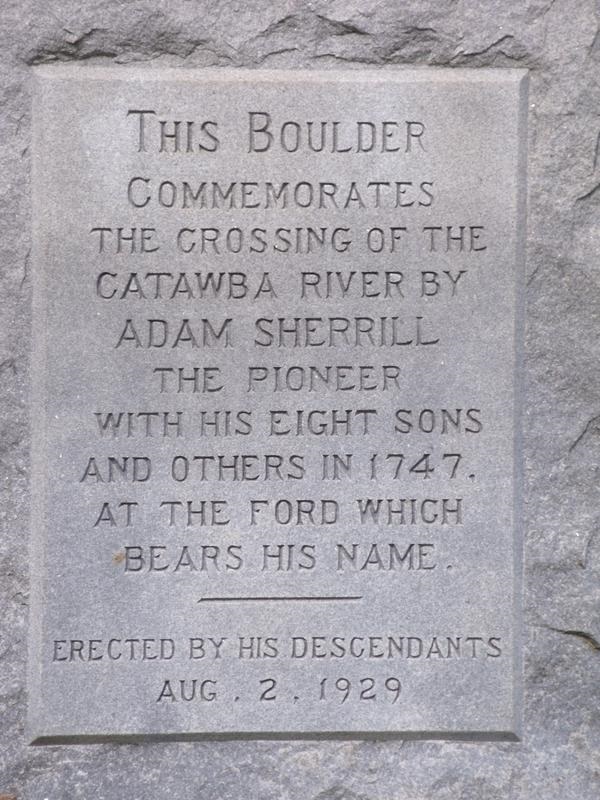 Sherrills Ford North Carolina is 20 miles north of the city of Charlotte, and lies along the banks of the Catawba River, now Lake Norman (the dam was built in the early 1960s). Before Lake Norman, the Sherrill family operated a ford across the Catawba river in this area. There is a lot of history under Lake Norman, including a recently discovered single-engine floatplane!
My most modern HF radio is a Kenwood TS-440SAT, which is one of the best values in vintage ham gear and a great all-around HF rig. It covers 160-10 meters including the WARC bands and all modes including FM and full break-in CW and most importantly it's easy to use! The only shortcoming is no built-in CW keyer. The straight key is WWII German Navy (Kriegsmarine). My SKCC number is 12820. The two HF antennas here are: a MaxCon OCF-3K80 multiband dipole which works great on most HF bands. and a 43' vertical with a MFJ-989 tuner at the base, used mostly on 30 - 10 meters.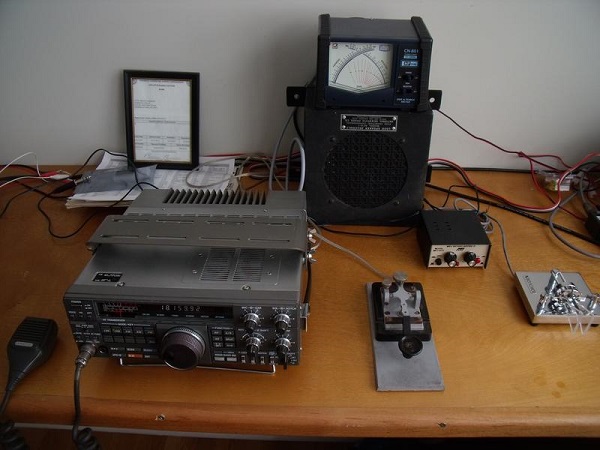 ---
The AM boatanchor station currently consists of a Globe Champion 350 xmtr and a Hallicrafters SX-28. The rx off to the right is a WW-II German Ln 21021, nicknamed "Schwabenland". Three unique attributes of this very unusual recever are:
- the same "acorn" tube RV12P2000 is used throughout (in every stage)
- each tube can be checked "in-circuit" from the front panel
- any tube can be changed without taking the receiver out of it's case, through access doors on the left side of the receiver.

A great website about the "Schwabenland" rx is here, http://lucafusari.altervista.org/page1/Ln21021/Schwabenland.html
and the "Schwabenland" manual can be read http://www.cdvandt.org/D-Luft-T-4415-Kurzwellenempf-Ln-21021.pdf - how's your German?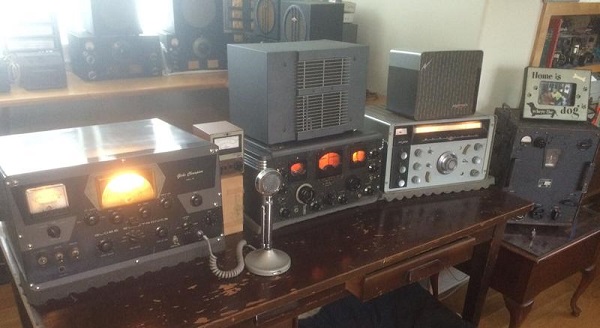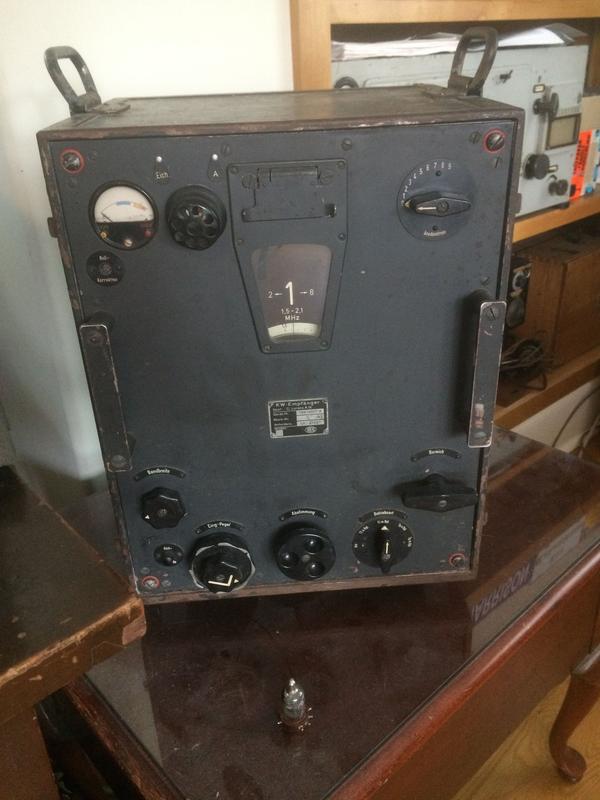 See more about Brian at www.qrz.com

June 17, 2016