KC4FA

Eugene A. 'Gene' Stern
Maimi, FL

QCWA # 32904
Chapter 12
---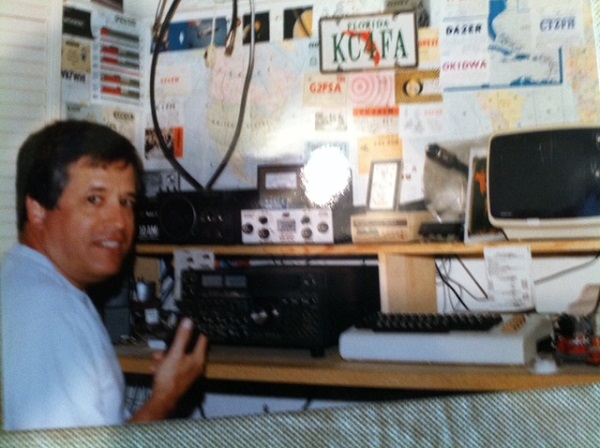 Early 1980's Ham Shack. Dark Hair and much younger. Yaesu FT-One and Wilson three element 10-15-20 yagi. Lost my antenna in Hurricane Andrew in 1992. South Miami-Dade. I was out of Ham Radio until 2004.

First licensed as a Novice in 1979 as KA4JEL. I live in Kendall Lakes area of Miami. The Ham equipment Icom 746pro into an 811 Ameritron Amplifier to verticle Gap Eagle antenna. Also have QRP Yaesu FT-817 with a HLA-150 amplifier when I can not get out on 5 watts.

Enjoy rag chewing and DX. Moved up from Advance Class to Extra Class in July 2008. Kept the same call KC4FA.
January 31, 2015