Field Day 2010 on 20 meter CW
K9LJB

Roger B. Whitaker
Springfield, IL

QCWA # 37025
---
Amateur Radio has been my hobby for over 50 years! (I started very young.)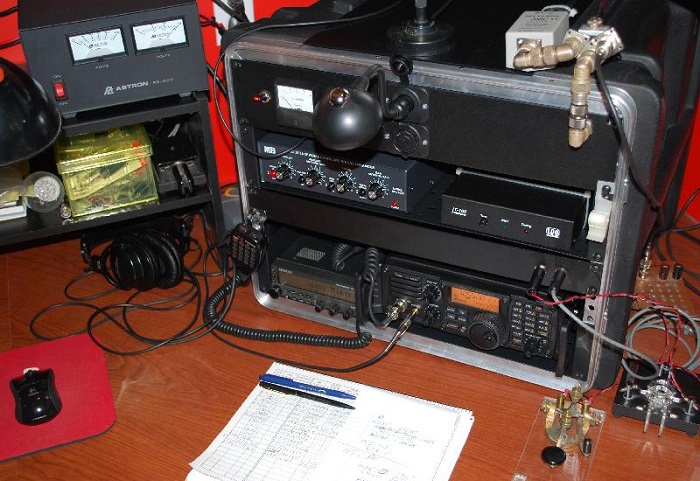 My ICOM IC-7200 and matching LDG IT-100 autotuner.

There's also a Kenwood TM741 VHF/UHF FM transceiver and an MFJ noise cencelling unit. It's all mounted in a rack cabinet with a 12 volt control and metering panel at the top. It can be run from the 12 volt power supply to the left, vehicle or battery power.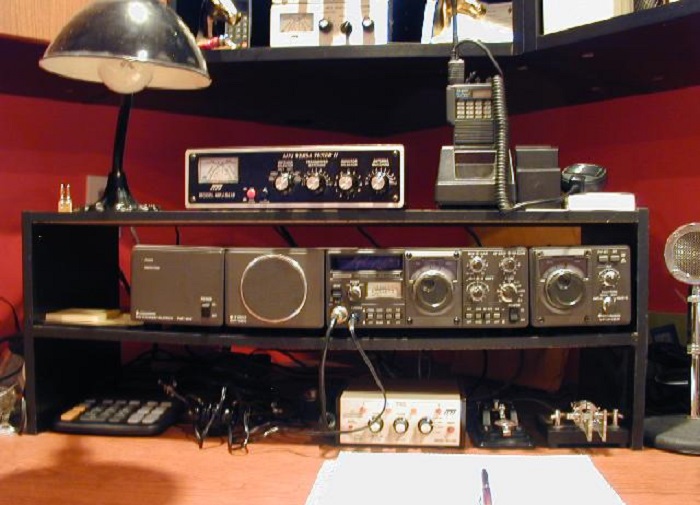 This is my old 'rig', which I still have, it's the relatively rare Kenwood TS-130V transceiver, the low power version, with matching accessories. The keys are a Bencher paddle and a Hi-Mound 706 straight key. My antenna is a center fed 132 foot inverted-V with the center up 40 feet, fed with 300 Ohm twinlead.

My FCC assigned call sign since 1958 is K9LJB and I have an FCC Extra-class license. I have been active from my automobile on UHF and VHF voice FM as well as short-wave CW-QRP (code-very low power. Less than 5 watts). Yes, code from the car. I have some Collins, Hammarlund, WRL and Heathkit radio gear from the 50's (Do you remember tubes?). I also have a collection of telegraph instruments and memorabilia.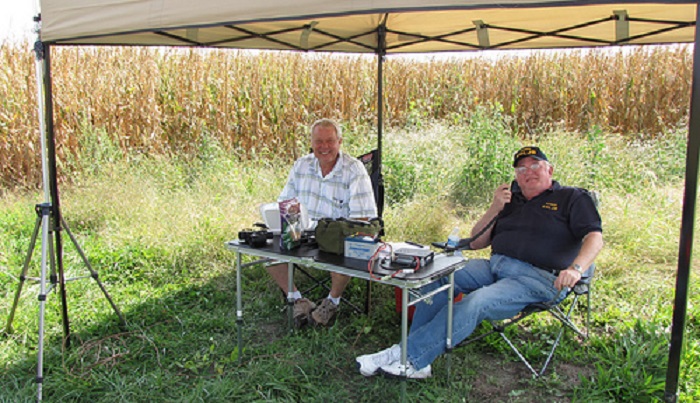 On Sept 13, 2009 KC9IDX, Frank Anderson, and I volunteered for the Capital City Century 100 mile bike ride. Frank provided the deluxe accommodations.

March 29, 2016