K9DY

Steven L. 'Steve' Carmean
Greenwood, IN

QCWA # 36847
Chapter 196

Brown County, IN - 2010 Indiania QSO Party
---
2008 Indiana Radio Club Council "Outstanding Amateur of the Year"

First licensed in 1962 (Novice WN9DYV, Technician WA9DYV)

Upgraded to General/Advanced 1970 (WA9DYV)

Upgraded to Amateur Extra 2000 (K9DY)

Retired as supervisor of quality, assembly plant laison from General Motors Metal Fabricating Plant in Indianapolis.

HF RIGS:
Ten-Tec Omni D & VFO, Nye Viking SSK-1-K keyer
Ten-Tec Eagle & Ameritron ALS-600 amp, Vibroplex Code Warrior Jr.
Ten-Tec Scout (Back up, battery power)
Palstar AT-500 Tuner

HF ANTENNAS:
GAP Challenger vertical
Buckmaster 7 band OCF Dipole @40 Ft (14m) inverted vee
Homebrew 30 meter inverted vee @ 30 ft (10m)

Portable
Ten-Tec Eagle or Ten-Tec Scout
End Fedz dipoles for 10, 20, & 40 meters
Ventenna HP-p (40 to 6 meter vertical)
Power: Two 30 AH AGM batteries in parallel.

VHF/UHF
Ten-Tec Eagle for HF/50 MHz
Yaesu FT-7800R FM dual banders for mobile and base
6 Meter Par Stressed Moxon for portable/attic
Comet GP3 dual band ground plane (attic).
Arrow J-pole 146/440 (attic).

[Base station Yaesu FT-7800R and Ten-Tec Scout operate exclusively on 72 AH AGM battery power]

HF Operating awards -- DXCC (277 worked/264 confirmed), WAC, WAZ, 5BWAS.

VHF 50 MHz Operating awards -- 50 MHz WAC, 50 MHz WAS, 28 DXCC entities confirmed. (Terrestrial - no satellite or moon bounce)

Amateur Radio Memberships: ARRL - 50+ years, QCWA, Mid-State Amateur Radio Club (life member and past president), Indianapolis Radio Club (life member), General Motors Firebird ARC #1776, General Motors Amateur Radio Club (Heritage Member), International 10-10 #11444, SMIRK #1299, SKCC #382.

Special Events: W9IMS Indianapolis Motor Speedway Radio Club, W1AW/9 Centennial Event operator.

R.O.W.H. (Royal Order of the Wouff Hong) ARRL Indiana State Convention 2013

Certifications: ARRL Volunteer Examiner, FEMA certified NIMS IS100, NIMS IS700. CERT certified by Indiana Department of Homeland Security. NWS Skywarn certified.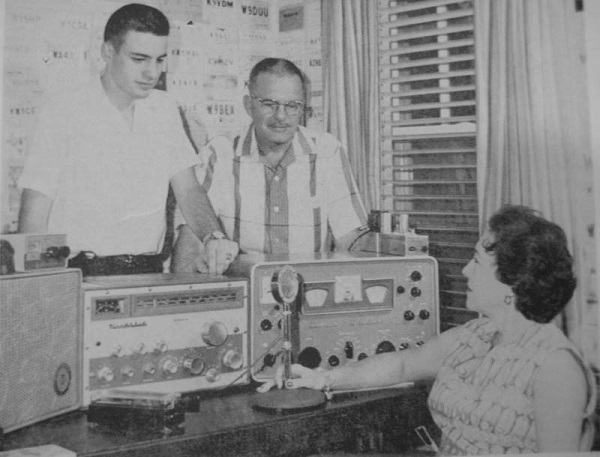 1962 WA9DYV (K9DY), WA9DYT(SK), WA9DYU(SK)
Heathkit Seneca 6/2, Hammarlund HQ-170C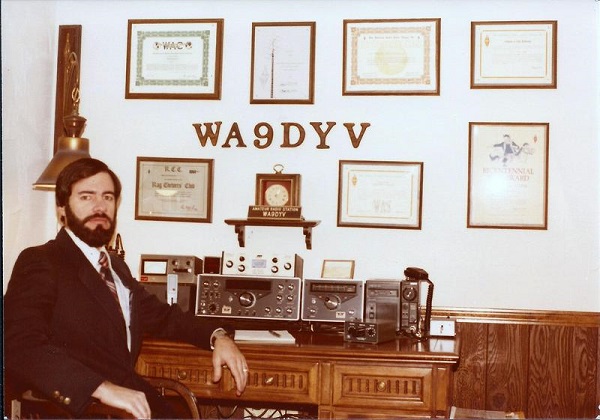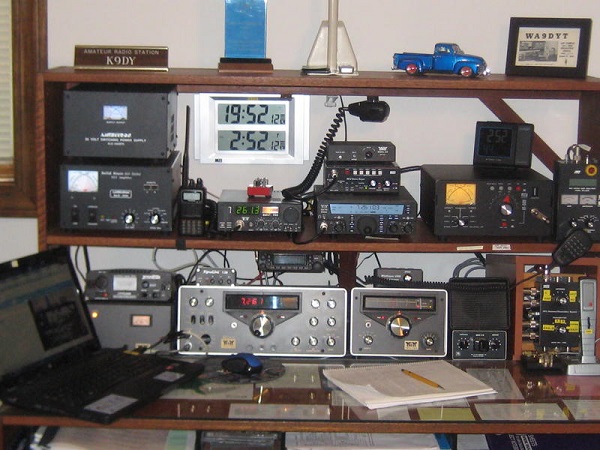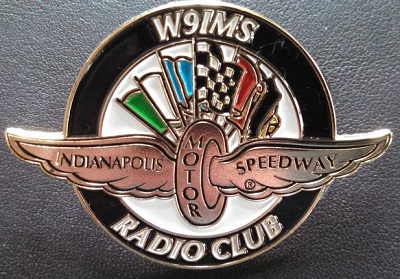 November 08, 2015