K8WV

Darrell W. Ringer
Morgantown, WV

QCWA # 22132
Chapter 30
---
I was first licensed in 1963 as WN8HMU then WA8HMU, and finally as K8WV in 1977. I operate primarily HF CW, and enjoy casual contesting and DX.

I'm an attorney and have practiced law in the State of West Virginia since 1978. You can learn about all that at http://www.ringerlaw.com. I was named the first West Virginia Lawyer of the Year by the West Virginia Bar Foundation, and am a Foundation Fellow. I served as President of the West Virginia State Bar, and was named "Sole Practitioner of the Year" by the American Bar Association, and 2014 Citizien of the Year by the Monongalia County (WV) Celebration of America Committee..

My second hobby interest is public television, and have volunteered with West Virginia Public Television since 1986. I have produced and hosted a weekly legal topics discussion program for West Virginia Public Television entitled "The Law Works" from 1999 to 2014. It was my third weekly series. I have been named a National Friends of Public Broadcasting Outstanding Public Broadcasting Volunteer, and was West Virginia Public Television's first Volunteer of the Year.

I am a life member of the Monongalia Wireless Association, QCWA and the ARRL, a member of the A1 Operators Club, and serve as a Volunteer Counsel for the League as well as a Local Govenment Liason, and Assistant Section Manager. I am a past Roanoke Division Assistant Director.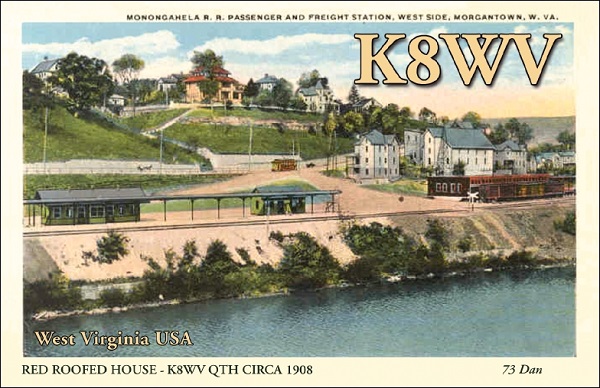 April 6, 2015