K6RAH

Richard P. 'Dick' Morgan
Dallas, TX

QCWA # 34962
Chapter 41
---
Originally licensed at age fourteen on March 7,1956 as KN6RAH in San Diego, CA. My first rig was a Hallicrafters S53A receiver and I built a Heathkit AT-1 CW transmitter. A 40 meter dipole worked well during those first months on the air.

My Elmer back then, Howard French K6EDA, was a great help and he was the person who proctored my novice code and written exams. Howard's entire garage was his ham shack, including a Collins 75A3 and a kilowatt transmitter. When I first saw his shack, my mouth fell open and I was hooked on the hobby! Howard continued to correspond and encourage me to get my General license after I moved away. I still have several of his letters. He and my dad also became friends during my licensing process. Howard's grandson now has the K6EDA call sign.

General Class effective January 31, 1957 (K6RAH). I was located in Whittier, CA, then in nearby La Habra, CA, where I operated for several years (during glorious solar cycle 19) running phone patches for service families and missionaries in the Far East, Antarctica, South America, etc.

I also chased DX using my 200 watt Viking Valiant and a HQ129X, with a two element rotating bowtie 20 meter beam and a 40 meter dipole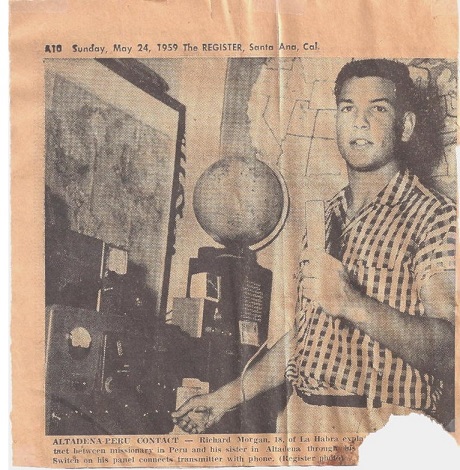 Article in the Santa Ana Register about my early phone patch work for armed services personnel and missionaries to and from families in the Greater Los Angeles area.

Marriage, college/work, new career, then kids replaced ham radio for many years! In 2009, I was again bitten by the ham bug! I am enjoying learning all that has changed and improved during the years I was off the air.

Passed Technician and General Class in August 2009 (KF5CMF). Applied to the FCC for my old call, K6RAH, and it was granted on September 26, 2009. Passed the Extra Class exam on November 1, 2009. It is a satisfying feeling to be an 'Amateur Extra Class' and to have my original call sign again, even though I am now in "5 Land."

Thanks to the VEs at the McKinney and Plano ham clubs for providing exam opportunities! Both clubs have very professional exam operations.

I am a member of ARRL, The Richardson Wireless Klub, QCWA, the Lone Star DX Association, and Ten-Ten International.

I was the 2012 and 2014 president of the Richardson (TX) Wireless Klub (www.K5RWK.org), and I am editor of the Klub's monthly newsletter, "The Chawed Rag," I am also an Extra Class Accredited Volunteer Examiner (VE). Our club administered its first VE License Exam session on May 5, 2012 in Richardson, and we continue to hold license exam sessions on the third Thursday evening of each month. In May 2014, we began offering informal 'mentoring' sessions during the hour before our regular monthly meetings. Our board is also investigating options for offering unique educational support and development of some additional ways to serve the Klub's 100+ members and the community.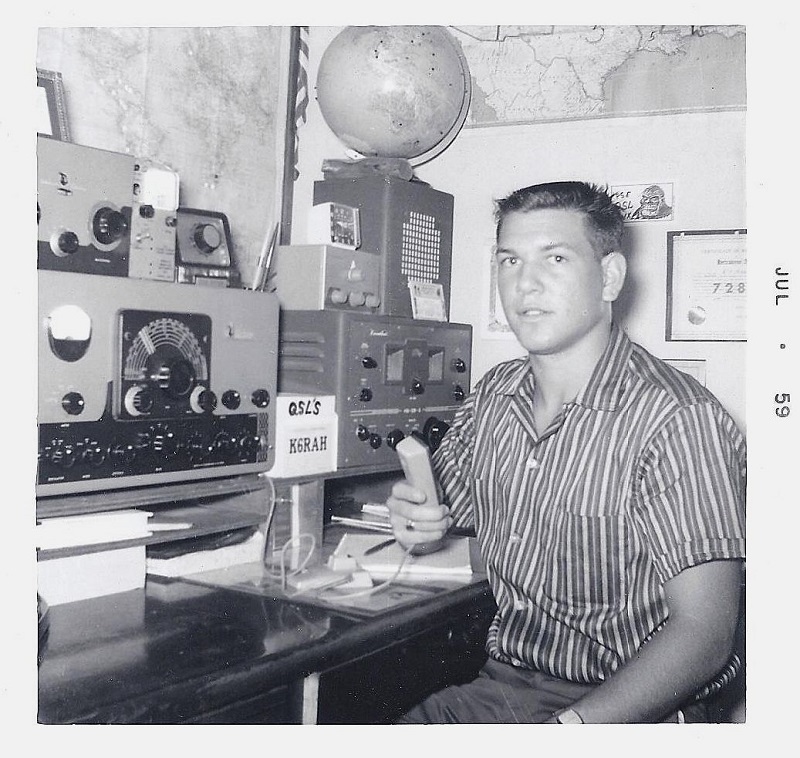 July 05, 2015