K4RHB

Robert H. 'Bob' Burns
Madison, AL

QCWA # 37919
First Call: KC2HK Other Call(s): AB2BM, WN2FKP and WB2FKP
---
I got my first Ham License at the age of 12. I've lived and worked in the world of High-Tech ever since! I started working with computers in 1968 when I entered the U.S. Army's Automated Data Processing School at Fort Monmouth, NJ. I retired from the army in 1971. I joined the U.S. Air Force Auxiliary in 1988. I was a Squadron Commander for a few years but spent most of a 20 year career in Communications. I retired from the U.S. Air Force Auxiliary in 2008 with the rank of Lieutenant Colonel. I spent my 26 year civilian career working for several companies in software engineering. I retired from Science Applications International Company in 2010 as a Chief Software Design Engineer. I've also been a pilot and a motorcyclist for more decades than I care to articulate!! I've been fighting Wilson's Disease for 45 years. The Disease has taken away my ability to walk but it hasn't diminished my love of life. I've spent my whole adult life adapting and overcoming. The wheelchair is just one more adaptation. I needed a radio station table that would allow me to reach everything from my wheelchair. So, I designed a table for my needs and built it myself from my wheelchair. I did a lot of crawling around on the garage floor too.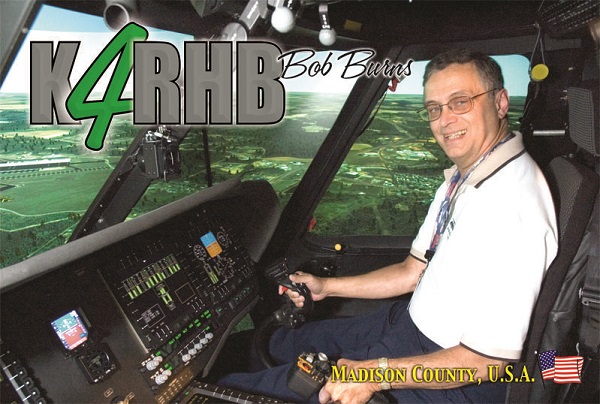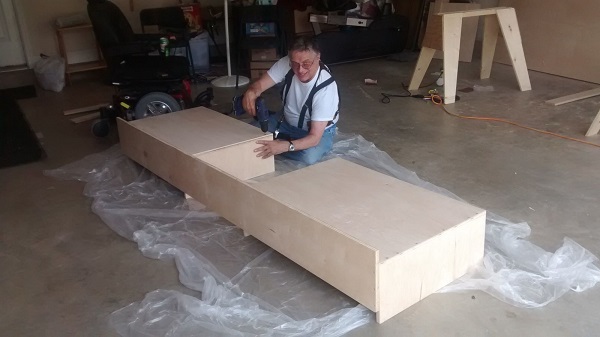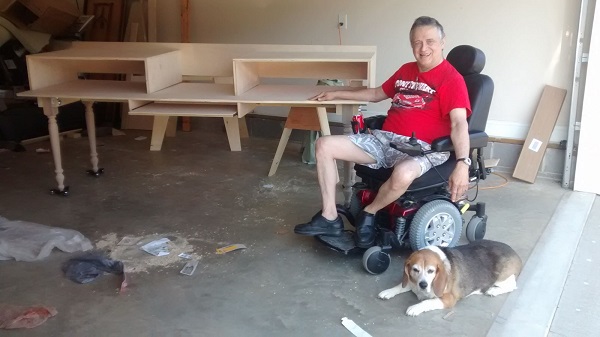 This is the table before we stained it. Beauty the Builder Beagle was a lot of help with the project...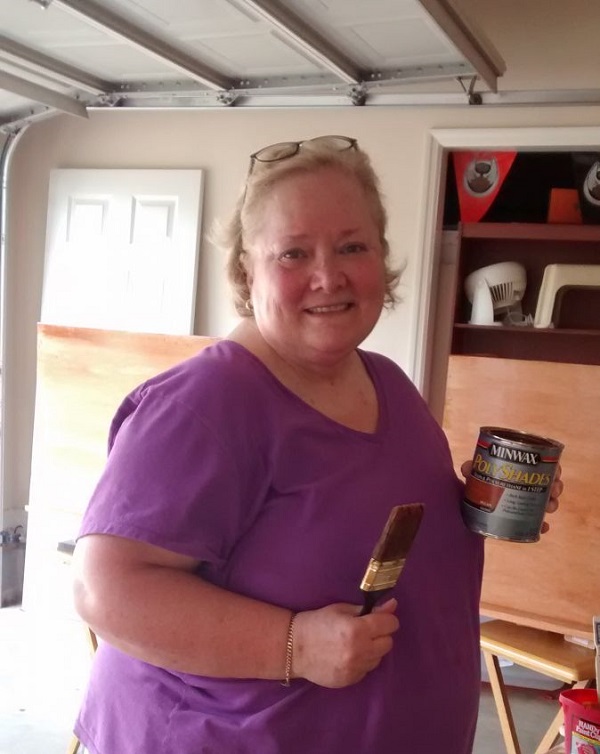 This is my best helper. Barbara, my wife, helped me lift woood on and off of the saw horses. She also helped stain the table.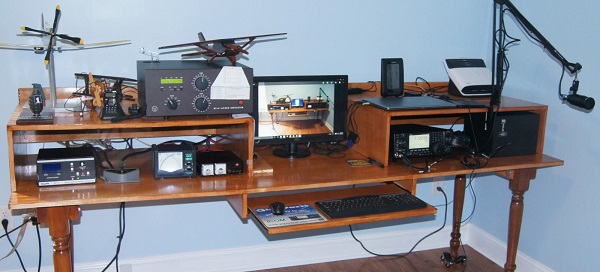 My new finished Radio Station Table.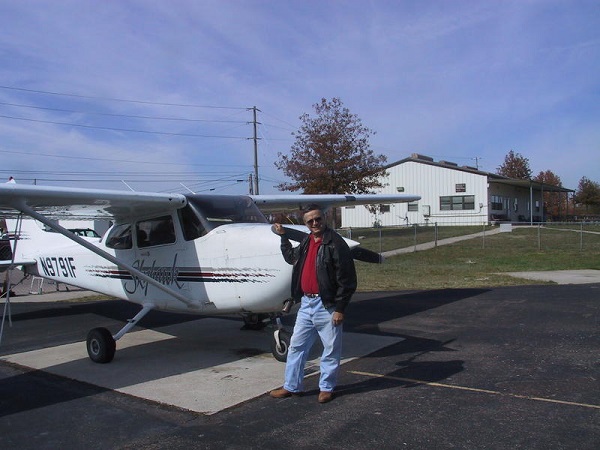 Bob with a Cessna 172 Skyhawk at Redstone Army Airfield, Redstone Arsenal, Alabama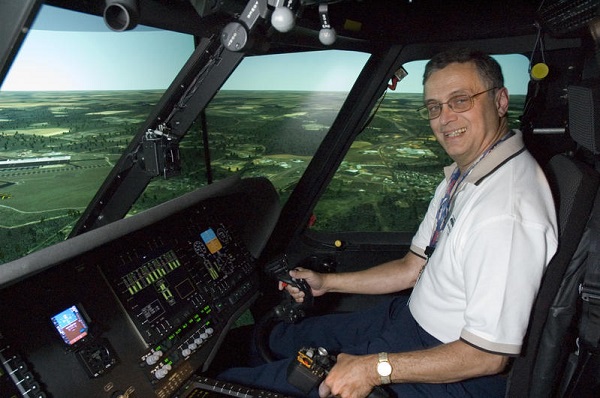 Bob flying the Blackhawk UH-60M T-BOS Simulator. Bob developed the flight control software for T-BOS.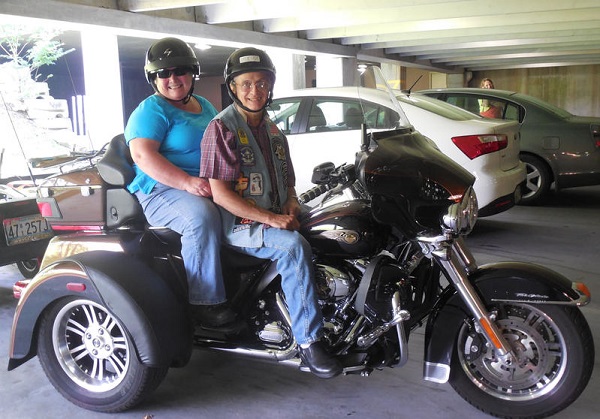 Bob with his wife Barbara on their 2013 Harley-Davidson Tri-Glide
February 08, 2019