K4RGN

Charles L. 'Chuck' Till
Raleigh, NC

QCWA # 36873
Chapter 126
---
Resident of Raleigh, N.C. since 1986. Native of Montgomery, Ala. Bachelor's & Master's in Electrical Engineering from Georgia Tech. Employed in international telecommunications, so I'm often in Europe or Asia.

I wanted to be an EE as far back as I can remember. I built my first radio receiver at age 11 and wrote my first computer program at 14. Licensed as WN4RGN in 1970, thanks to Col. Norman Pinney W4EMP later KC4AR SK. My license lapsed for 101 reasons but I maintained a baseline interest in the hobby. Decades later, things have settled down and in preparation for retirement I regained my license in 2015. Some things have changed since 1970, some things haven't.

Member of ARRL, RARS, and QCWA.

I cut my teeth on a Hammarlund HQ-110 and a Heathkit DX-40 running CW on 40 meters. Today's station, still under construction but I'm getting there:

160-80-40-20 meters: Ten-Tec Pegasus under N4PY control, loaded multiband inverted V.

6 meters: Kenwood TS-60, Commander VHF-1200 amplifier, stressed Moxon usually aimed WNW.

70 cm: Kenwood TK-862, WB6IQN DBJ-UHF omni vertical.

... and a Drake SW-4A (original owner) from my SWL days.

My interests:

SSB, CW, or AM on 6 when it's open.

TARPN.

JT65 on 160 and 40; PSK31 on 40 and 20.

SSB ragchew on 80 and 40.

I never discuss politics or social issues on the air. I need practice to regain CW speed. I've never been a contester, although I enjoy Field Day.

QSLs by mail are encouraged (direct, no postage required regardless of locale). LoTW yes, eQSL no.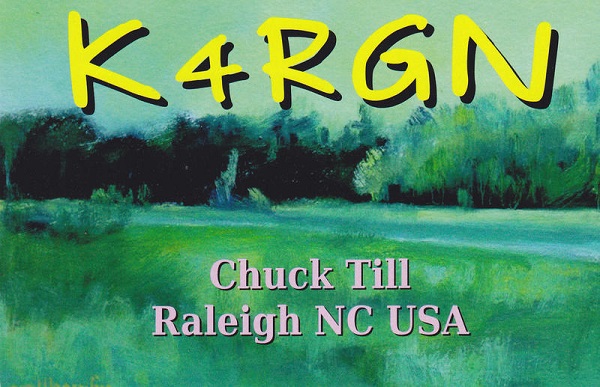 February 3, 2016