K4PYR

Eric R. Wooster
Henrico, NC

QCWA # 36400
Chapter 119
---
On May 11, 1979, I received my Novice license as KA4IUP after returning from Germany to attend the Signal Officer Advanced Course at Ft. Gordon, GA. I upgraded to the Technician Class while assigned at Fort Benning, GA within the following year. Operated as DA2MN in Germany from 1983 to 1985 while assigned to the 141st Signal Bn, in Ansbach, FRG. After returning from my second overseas tour, I upgraded to Advanced, and finally to Amateur Extra.

Ham interests include ragchewing, antenna theory and construction, and mobile ops, and digital modes. XYL is N4PYR (previously N4YEI) and 1st harmonic is W4PYR (previously KE4SGA) who I hope will upgrade in the near future. Outside interests include showing Cardigan Wesh Corgis and Great Pyrenees (PYRs) at AKC sanctioned conformation dog shows; restoring my cabin in Henrico, NC (Grid: FM16bm); gardening; and volunteering as a Paramedic/Firefighter in Hampton, VA.

My current station consists of a Yaesu FT-857D housed in an SBK19-6U effects case, with a SignaLink USB, PowerWerx SS 30-DV, LDG YT-100 tuner and an LGG FT-Meter. Still a work in progress, I will be adding a 1U erasable writing surface under the Furman M-8lx power filter, which will shift the radio down 1 level. I also have to mount antenna barrel connectors on the back panel, along with a 12VDC input/output connector. All power connections use Anderson PowerPoles (current ARES standard) to facilitate easy equipment reconfiguration. I have also assembled a collection of various power connectors that are terminated with PowerPoles to interface with other equipment as needed. I just rearranged the station configuration to include a writing strip underneath the power panel. This necessitated moving some items around, which improved the look and feel of the station. Pictures to come soon.

I recently purchased an SBK-19 2U case, which will soon house a separate VHF/UHF station to support voice and data modes. With the additional room, it will be easier to expand PACKET and APRS capabilities. This unit will include a separate power system, similar to the HF station, to allow independent operation if not stacked above the HF station. My latest addition is an Icom IC-7100, which will provide me with with D-STAR capabilities.

My current antenna is an 80 - 10 M Off-Center Fed Dipole (OCFD) at approximately 35 ft. A nice aspect of living in pine woods is the abundance of antenna supports, simultaneously creating obstacles to raising antennas. After removing two 80 ft pine trees, I gained enough clearance to install the OCFD. Future plans include installing a loaned Cushcraft R7 (original in the box) and a 160 M loop antenna on the property. Until I retire, a permanent station is not in the cards, but my portable station allows me to take my equipment with me and keep it from becoming damaged.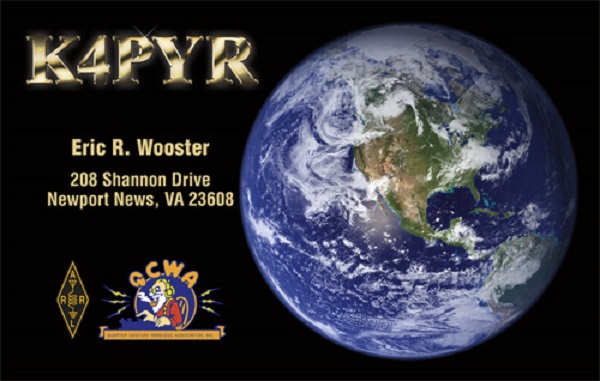 June 05, 2015