K4MK

Milton K. 'Kent' Miller
Lexington, NC

QCWA # 29697
Chapter 126
---
K4MK, Kent, has been active since 1956, with calls of KN4IHN, K4IHN, W4MKM & J6/K4MK. I go by my middle name, Kent, or sometimes by an old nickname -"Abe".

My main interest is DX' ing, with a current confirmed entity total of 348 (8 deleted), although I continue to occasionally enjoy operating some of my 1950's era AM equipment. Photos of some of the AM gear and a partial view of the antenna farm can be seen on the January, 2009 page of the CQ Amateur Radio Calendar.

The picture on the far top right of the page shows a view of the Create Design AFA-75 dual phased array 75 meter yagi, with K4ZA and K4DXA getting ready to come down after completing installation. This antenna served me well for 10 years, but it is being replaced in late 2014 with a tower mounted four square. The yagi is now for sale; e-mail me if interested.

The antenna farm normally includes yagi-type antennas covering all HF bands from 80 meters through 6 meters.I am presently antenna-challenged on 80 meters as a result of the terrific ice storm in March, and I am using only temporary wires until some renovations are completed. The anchors for the guys on the 80 meter tower were pulled out of the ground by falling trees loaded with ice. New anchors are being installed and I hope to be back on 75/80 with a decent signal soon. Antenna heights range from a low of 25 feet to a high of 140 feet, utilizing 4 towers. A 2 wire reversible Beverage is used for receiving on 160 through 30 meters.

SSB/CW Equipment:Transceivers - FT-1000D, Elecraft K3 -100

Amplifiers - Alpha 99 and Alpha 77SX

AM Equipment: B&W 5100B, Collins 75-A4, National NC-105W - Elmac AF-68A / PMR-8 - Hallicrafters HT-32A and SX-101A

QSL direct, via bureau or LOTW - Please - NO IRC' s

Pleased to be a 20 wpm Extra- cw is the heart of real ham radio

DXCC - Honor Roll # 1 - November, 2007 K4MK Website = http://www.k4mk.com

J6 / K4MK log is on LOTW. QSL direct to K4MK with SASE or via bureau.

7 Band DXCC - Phone
WAS - # 30,970
A-1 Op.Club
SKCC # 1292
CDXA Member - ( Carolina DX Association )- http://www.cdxa.org/
QCWA - Member # 29697 - Life Member of Chapter 126
INDEXA Member # 4158 ( International DX Association )
Amplitude Modulation International ( A M I ) - Certificate # 085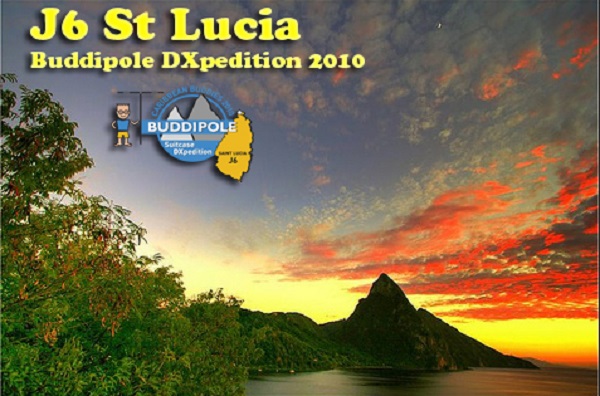 October 12, 2014