K2HA - August 7, 2011

---
Charles R. 'Bob' Cross
Marlborough, MA
QCWA # 6633
Charles R. (Bob) Cross, 96, formerly of Woodstock, New York, died in Marlborough, Massachusetts on August 7, 2011. He was born in Brooklyn, New York on June 16, 1915 to the late Edgar and Mabel Cross. Bob was preceded in death in 2010 by his wife of 67 years, Lillian.

Bob graduated from Brooklyn Technical High School in 1933. Just prior to WW II, he worked at the Japanese company Mitsui in the wire department. He thought that he would be sent to the Pacific to train US Army personnel on Japanese code. In the infinite wisdom of the Army, he served in the European Theater in World War II as a radio officer after attending Signal Corp Officer Candidate School (Class 12-42). He later retired from the US Army Reserve with the rank of Lieutenant Colonel.

Right after the war he worked at the Hammarlund Corporation, a legendary manufacturer of ham radio gear. Later he worked at Harvey Electronics in New York City, the site of much activity in the early days of High Fidelity Audio.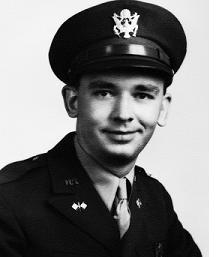 During these years Lillian and Bob lived in Astoria (Queens), Massapequa (Long Island) and later in Limestone, Maine on Loring Air Force Base when Bob worked as a Technical Representative for Philco on the Sksyweeper air defense system. In addition to Skysweeper, his early postwar career centered on radar, including Regulus and the IBM SAGE system. From 1956 until his retirement in 1978, Bob worked at IBM Kingston after SAGE as a computer programmer, and the family resided in Woodstock, New York until 2007.

During his retirement, Lillian and Bob enjoyed traveling around the US, and participated in more than 40 Elderhostel educational programs in addition to being active in amateur radio events.

Bob had been a licensed amateur radio operator since 1933, and held the call sign of K2HA, upgraded from his original call of W2FNI. Bob was a member of the Overlook Mountain Amateur Radio Club for many years, and participated from 1986 until 2005 as a Volunteer Examiner. He was a life member of the Quarter Century Wireless Association (most recently as a member of the Yankee Chapter) and received a 75-year award in 2008. He was also a long-time member of the American Radio Relay League.

Survivors include son and daughter-in-law George Cross and Ellen Foxman of Lexington, Massachusetts, and daughter and son-in-law Judith and Robert Fenerty of San Jose, California.

Funeral services have been held at St. Matthias Church, Marlborough, Massachusetts, and internment was at Woodlawn Cemetery, Bronx, New York.