K2CIB

John F. Smauels
West Palm Beach, FL

QCWA # 34027
Chapter # 111
---
Ham radio's been my "thing" since I was 9 years old, although I wasn't licensed until I was twelve in 1952. The picture above picture is from 1958. It shows me at home with my Collins 75A1, DB-23 pre-selector, Heathkit DX-100, D-104 mike (I still have it), Monkey keyer, homemade station control box, 2m SCR-522, and borrowed Gonset 6-mtr "gooney box" with VFO and RME-69 receiver.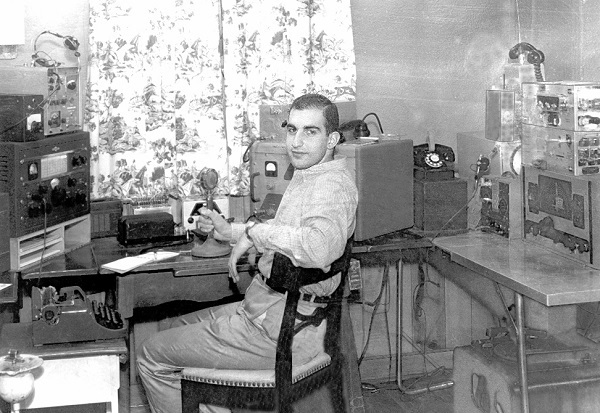 Although retired from IBM, I am known locally as "Dr. PC" for those who need to learn how to use IBM compatible computers or need software/hardware installation/debugging services.

This picture is from NY in 2004.



The last shows my workbench-station here in Florida. The AL-811 afterburner was added in January, 2012 and a TS-590 (not shown) in June, 2012.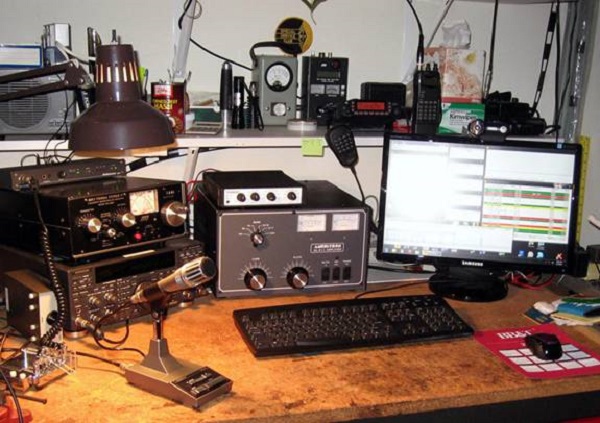 I have two children and six grandchildren, all in New York State, none of whom are hams. My wife of 43 years passed away in early 2006 and my eldest daughter in May of 2013. I keep fit by playing cardio tennis, walking, running, swimming and bicycling.

I enjoy DXing, 160 though 10 meters, Field Day, occasional contesting, rag chewing on VHF and UHF repeaters, and working with digital modes, such as RTTY, MFSK, PSK31 and Pactor. I use LOTW, eQSL and the ARRL QSL bureau.

While living in New York, I achieved the DXCC Honor Roll (333 countries confirmed) and am still on it, although I have moved to Florida and no longer have my 60 foot tower, TH5DXX and SB-220 to add the few countries I don't have confirmed. I also hold DXCC certificates for CW(323), Phone(332) and RTTY(197). I have all 40 CQ-zones confirmed on all modes.

I am a proud Life Member of the ARRL, member of the QCWA, former President of the Rockland Repeater Association and Crystal Radio Club, and am presently the President of the Palms West Amateur Radio Club and vice-president of the AREC67 Repeater. I was the EC for Rockland County, NY for many years and am presently active in the Palm Beach County ARES organization. I serve as the team leader for the Laurel VEC in Palm Beach County.

I've integrated my ham radio gear with my computer with a RigBlaster Pro, and recently a SignaLink USB, and can't figure out how I did it before computers! My superb logging program, DX4WIN, does most of it, including PSK31. I use MixW, FLDigi and MMTTY for other modes.

My home gear are a TS-870, TS-590 and Timewave DSP-59, AL-811, Logikey K-1, Bencher paddle, MFJ-989C, KAM Plus and R6000 vertical for 6-20m. There is a fairly useless attic dipole fed with 450 O ladder line too for 30-80m. For mobile work I use an IC-7000 and Tarheel 200 antenna with a TurboTuner.

For portable operation I use an IC-706mkIIg, MFJ mini paddle and LDG Z-100 antenna tuner for a yo-yo dipole, or 33 foot fiberglass whip on a tripod and SG-239 tuner. My home station computer is a Toshiba core-duo laptop running Windows XP.

For VHF/UHF I have a TM-732a, FT-7800, IC-W32a, T90a and IC-228H. I also use the IC-W32A with an Arrow antenna for satellite work and a portable Yagi or Ramsey DF-1 for fox hunts.

73, John

October 6, 2013