K1YPP

Dennis R. Blanchard
Sarasota, FL

QCWA # 37934
Chapter 53
First Call: K1YPP Other Call(s): K1PP
---
CURRENT STATUS: (as of 28 October, 2018, UTC)

Finished bicycle ride fromOR to MN to MA. Look for me on the air from from Florida. I'll be on CW and PSK31, mostly, but can do SSB if interested. Whenever possible I will Tweet in advance to let those interested know. https://twitter.com/k1ypp

Summer Coast-to-Coast Bicycle Ride:
My coast-to-coast bicycle ride came to a sudden end at Stacy, Minnesota on 4 September, 2016. You can read all about it at the blog page: http://xcbiketrip.com/

I finished the ride, from Oregon to Massachusetts on 1 October, 2018.

I operate an FT-817ND and Samsung Chromebook for the cross-country bicycle ride. In addition to the radio, I used a small L-tuner, based on a QRPme.com Tunah-Tuner and a 15 meter length of wire for an antenna. I used the Li-Po battery packs for power. The bicycle is a Surly Long Haul Trucker touring machine.

To read more about the trip, see the trip blog at: http://xcbiketrip.com/

For a map of the bike trip route, miles per day and places I stopped at, see: Google map of trip.


---
Author of the book, Three Hundred Zeroes: Lessons of the Heart on the Appalachian Trail. The story is rich in hiking, hamming and humor. Has been, from time-to-time, the #1 best selling hiking book on Amazon.com.

Vermont summer of 2015: The following was a posting from Waterbury, VT and had about 100 miles to go hiking the Vermont Long Trail (VLT). Weather on the trail for the first few weeks was rainy, cold and extremely muddy. It was actually all-time record rainfall for the three weeks we were out there. We left the trail at Middlebury Gap (VT 125) after 132 miles to return to Florida for an author's event. I was hiking with Jane, KA1FUN. Jane injured her ankle and won't be back on the second half of the trail. In spite of miserable weather conditions.

We finished the trail in late August and have returned to Florida for the winter.

I did manage to make a fair number of contacts from the trail. Here, I'm operating from the Rolston Rest Shelter, by the campfire:
Home QTH is Sarasota, FL but am often portable in other states or countries on CW with an ATS-3A (2-3W). My activities are featured in an article in the CQ Magazine, June, 2013. I Tweet (as @K1YPP) when I can about activities.

Photo below: My last three QSO's in Portugal were with G4DMC, Roy, DL1HSI, Sig and LZ1YW, Yoan. I was in a sunny field and spread out my sleeping pad and threw a wire in a tree. The wire was originally 15.55 meters (51 feet) long, but with use, small lengths have been breaking off, over time. I haven't measured it, but it has lost at least a meter or more in length and it just wouldn't load on 20 meters. I didn't realize how short it was and took about an hour before I finally added a meter and a half of length to it, and it started working fine. It was a wonderful way to say goodbye to Portugal and my operation as CT7/K1YPP.

When portable, I'll be signing as K1YPP with the county designation, often from my tent, with a wire hanging from a tree, so don't expect a big signal.

Watch for my next book about our hikes, A FEW MORE ZEROES.

In 2007 and 2008 I completely hiked the Appalachian Trail, all 2,176 miles (3502 Km). There's nothing like a long hike with a QRP radio to clear the mind. The photo above was my 2007 Field Day operation from near, Damascus, VA. This was just prior to my heart surgery.

For the first 622 miles of the hike the rig used was a homebrewed 1.25 W affair. It worked great running on 40M with 1/4 wave wire and counterpoise. See article in February, 2008 WORLDRADIO magazine. Leaving the trail for 300 days for a 6-artery heart bypass, I then returned to Pearisburg, VA to finish the hike.

On the second leg of the hike in 2008 (1554 miles), thanks to Steve Weber, KD1JV, I used an ATS-3A running 2 watts with a series-L tuner and 51' random wire on 40 and 20 Meters. The last contact of the hike was from Katahdin Springs Campground in Maine. I worked AA9AA with freezing fingers and shivering bones!

See the March, 2010 QST for an article about the hike. I also have an award winning book, Three Hundred Zeroes (328 pages, 39 photos) that is a humorous, in-depth, treatment of the hike. It introduces ham radio to the public and shows that a mega-station is not necessary to really enjoy amateur radio. The book can be ordered at (currently website is down, but book is available at Amazon and many book stores.) Steve Ewald, WV1X, did a nice review of the book in QST in October, 2010.

My Bio is below:

Thanks...
73'
Dennis, K1YPP
MY BIO:
Born and raised in Connecticut. First licensed as KN1YPP (Novice) in 1962. We lived in New Hampshire for 25 years and in 2003, moved to Sarasota, Florida. On my web site at (site is currently down, contact me if you need to see) you can see a photo essay of my dismantling of the RBX-50 EZ-Way-tower when we moved, the photos speak for themselves! My current station is a new Yaesu FT857, running on battery power at 5-30W and a very old Cushcraft trap-vertical and G5RV. Favorite operating is CW on 160, 80, 40 and 30 M and some PSK31 around 3.584, 7.070 and 14.070. I operate primarily QRP, but if conditions warrant it, I do bring up the power as needed.

Look for me on the QRP frequencies, particularly on 40 Meters and on PSK31.

72'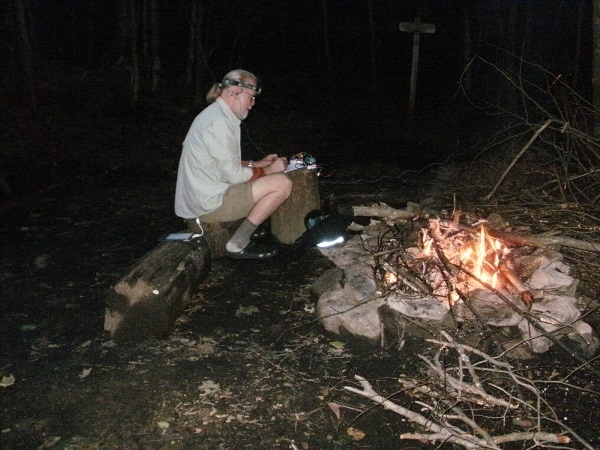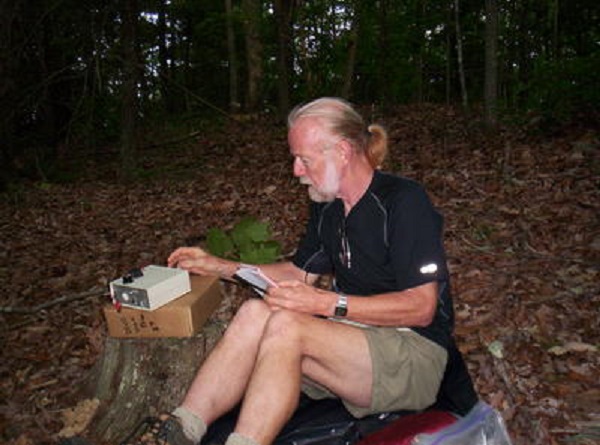 February 17, 2019