JA6EGL

Shoji S. 'Mike' Miyake
Hakata, FUKUOKA Japan

QCWA # 26778
---
*** QSL information of T88SM , KK6WW/KH0 , KH2M ***

Hakata Radio,P.O.Box 232, Hakata,812-8799,Japan

return postage = 2 green stamps

About T88SM and KK6WW/KH0 QSL cards,

Please send me direct. !!

Please do ""not"" send me your QSL card via Japanese QSL bureau.

T88SM and KK6WW QSL are not in touch with Japanese QSL bureau.

I am ""not"" a member of JA QSL Bureau.

JA6EGL (since 1964)

VK1CW KK6WW T88SM HL1ZCA V63MK T26CW M0BJJ

ex.JR1CWI (1969) ex.N6ZYE (1989) ex.KC6SM (1992-1997)

ex.KK6WW/ZL3(1993) ex.BW2/KK6WW(2009)

ex.DL/JA6EGL(1985) Hamburg and Frankfurt Germany

a member of QCWA KH2M 7J6YAA JA6YOC JE6ZYL

I was born in 1948 and I was an engineer of telephone office.

I got codeless novice license when I was a high school boy in 1964.


contact information:
	phone/SMS         +1-619-784-3288   google voice ...
	phone New York    +1-914-662-9378
	phone/fax WA.     +1-253-390-6352 fax PA   +1-484-233-2017
	phone/fax MI.     +1-586-314-7325 fax Ohio +1-419-781-6313
	phone             +1-253-243-3413   or    253-243-3149          
	phone U.K.        +44-870-495-1569   +44-56-0302-9316   +44-56-0300-7009

I am waiting for your voice message or fax.

Thank you very much.
JA6EGL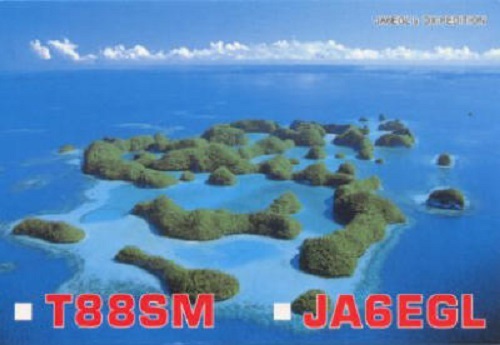 June 17, 2015